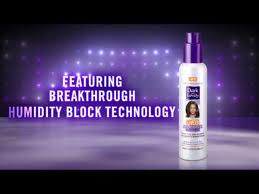 Good day,Everyone!
Last night, I completed my 2 month review of my new hair product. It's Dark a& Lovely 6 week anti-reversion cream serum. It is for people with relaxed and/or processed hair.As an African American woman ,I do relax (straighten by chemical processing) my hair.I usually do so every 2 months or so.Earlier this year,about 2 months ago,I was given the opportunity by Soft Sheen-Carson (the makers of Dark & Lovely products) to try out one of their newest products.This aforementioned cream serum is to be used in between relaxing periods to help keep your relaxed hair smooth and free from frizziness. How does it do it? It helps tame frizz by blocking the amount of humidity that affects your hair! I must admit,the first time I tried it,I was not impressed.Instead,I thought that it had made my hair routine a little longer and tedious.But,after 2 more "go rounds" ,I changed my mind.

The way you use the new Anti-Reversion cream is like this- every time that you wash and dry your hair,you need to apply the cream serum to moisturize it.Then you can style your hair after.I usually apply the cream after I am done blowing my hair with my Sedu hair dryer,and then I comb and blow dry the cream in.The Dark & Lovely serum works so well at keeping my hair from being frizzy in between relaxers and it really does help in keeping my hair smoother and softer.In this review,I have included a photo of my hair routine,with one side of my hair being treated with the Dark & Lovely Anti-Reversion Cream Serum and the other side untreated after my hair washing.You can really see the difference it makes.I also included a video that I made August 12,2012.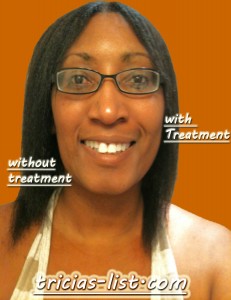 I think you can this Dark & Lovely product at Walmart,Target,CVS,Walgreens and your local beauty stores.The bottle costs about $ and should last you about 2 months,depending on how thick/thin your hair is and how much hair you have.I you get a chance to try it,please do so,and let me know what you think of it !
MY DARK & LOVELY VIDEO REVIEW