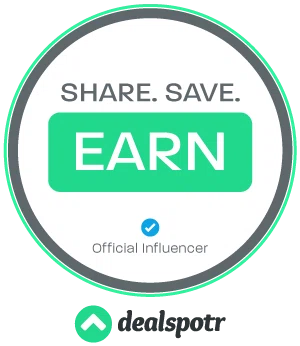 This post originally appeared on the Dealspotr blog. Dealspotr is the most accurate coupon site that pays you to save. I'm @TriciasList on Dealspotr, use my link to join today and earn 5,000 bonus points.
12 Characteristics of Successful Social Coupon Marketing Campaigns in 2016
@dealspotrpublished this article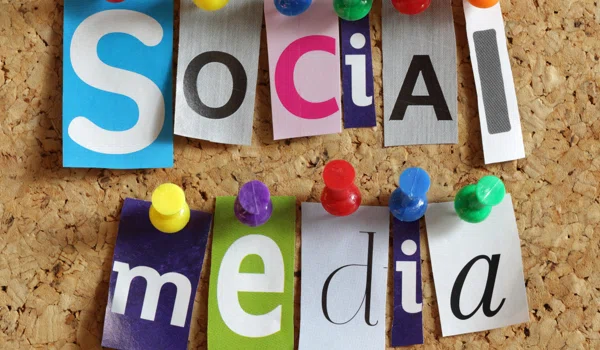 Did you know that some of today's fastest-growing digital brands are using coupons and offers as a core part of their growth marketing strategies? Did you know that coupon usageamong US consumers is higher than its even been? Are you missing out on a huge opportunity to propel your business to growth? At Dealspotr, we work with thousands of brands that run all types of coupon marketing campaigns, and we've seen what works and what falls flat. From our experience, here are the essential ingredients of the most successful coupon marketing campaigns.
Offer a significant discount
A good deal will convince a shopper to buy, a great deal will convince them to tell their friends about it. In today's social media-driven marketplace, you need to rise above the noise and offer a really great deal that will get people to share and talk about your deal. Word of mouth distribution is the most powerful form of marketing, and people do like to tell their friends about great deals – they just won't do it unless the deal is really great.
Create a sense of urgency
One common mistake marketers make with coupon offers is to offer them indefinitely, or over very long time periods. If you're going to let a coupon run for a long period of time, you should consider making it permanent and building it into your brand value, like how many stores offer free shipping and returns all the time and promote that as part of their brand message.
Ideally, you want to create a sense of urgency with your coupon campaign so that your customers have a clear deadline before which they must act before missing out on the deal. Another way to create urgency is to limit the deal to a set number of customers, or based on available quantity. The bottom line is that you will see higher conversion rates by compelling your customers to act based on a specific deadline or limit.
Create a theme or meme around your coupon
While simply running a great deal, like 50% off store-wide, is great, you can make an even greater impact by branding your coupon campaign around a holiday, major event, or other theme. People are more likely to share things that tap into current events and happenings, and you can leverage the fact that people might already be thinking about Back to School, Halloween, 4th of July, or whatever the current time may be.
If there are no major holidays or events around the time of your campaign, not to worry, there are obscure and wacky "holidays" every single day of the year which you can find onvarious calendars online. And there's no reason to limit yourself to any type of holiday, some of the most successful coupon campaigns have completely original themes developed by retailers built around their own brands and their customers interests. The important thing is to give your coupon campaign a personality to make it more approachable and sharable.
Use a multi-channel marketing blast
Some marketers make the mistake of limiting a given coupon campaign with one specific channel, like "this is going to be our Twitter promotion" or "let's send out a deal to our email subscribers." By doing this, you're leaving a lot of value (and conversions) on the table. Now that you have a compelling offer animated with a great theme with a compelling call to action, you need to get the word out through all of your channels in parallel. This includes:
Email
All your social channels, Twitter, Facebook, Instagram, Pinterest, etc
Influencers / ambassadors
Affiliates
Mobile notifications
Coupon sites like Retailmenot and Dealspotr
Your website
That last one, your website, is often overlooked, since retailers associate coupons with external channels and some are afraid of offering coupons to shoppers who may have purchased without one. Today's shopper is increasingly plugged in to all the options, and rather than risk them jumping to another site that IS offering them a promotion, you're better off making sure all of your shoppers are aware of any deals you're running in order to maximize your conversions.
Use a code
Shoppers are increasingly attuned to promo codes, some statistics show a significant number of shoppers who are reluctant to complete a purchase without a code. The fact is, every e-commerce site displays a big, juicy "Promo Code" box and this has trained shoppers to look for these.
Even if your deal is openly offered on your site and does not require a code, you can create a sense of scarcity and a more compelling call to action by including a code with your promotion. Codes, by their very nature, have an elusive nature to them, you can make people feel special by putting a code in their hand that "unlocks" something of value. In this way, people are more likely to share deals that include codes in them. This feels more like insider knowledge that's being passed around as opposed to simply telling your friends about a sale that's open for all to see.
An even more compelling strategy is to give customized codes to each of your customers, and letting them know they can share this code with their friends. By making your customers feel like "insiders" or ambassasdors of your brand, you can greatly increase the likelihood they will share your offer with their friends.
Make the deal shareable
When designing your coupon, you should be thinking from the get-go about how it can be shared. Since one of your top priorities is word-of-mouth distribution, you'll want the coupon to be easily shareable with a click. Some easy ways to do this:
Include an image with your campaign
Include a code
Create a video about your deal
On your website, include a social sharing button
Promote through influencers
Did you know that 90% of online impact is driven by 3% of people on social media? Influencers have outsize impact on what people see, hear, and share. In this way, brand ambassadors are a powerful form of marketing. Giving your influencers access to special deals they can offer their readers, or providing them an incentive to share your deal through affiliate payments or sponsorship fees, can be one of the most effective ways to promote your deal.
Social platforms such as Twitter and Instagram are great places to locate and connect with some of these influencers. To an increasing extend, more specialized community platforms that cater to deal shoppers like Slickdeals and Dealspotr are also great places to find influencers who can drive huge brand impact. The key to influencer marketing is to approach it as a high value partnership. Take the time to get to know an infuencer, understand her audience and her brand before approaching with a business proposition. Also recognize that most influencers will require a significant monetary investment to promote your brand, and this scales with the size of their audience.
Use a social quid pro quo
An increasingly popular tactic with coupon offers is to ask the shoppers to connect with your brand prior to getting access to the deal. You can ask them to follow you on a social page, sign up for your email list, or register with your store in exchange to receiving a compelling offer. Keep in mind that your offer must be compelling enough to incentivize most people to take the action, a subpar deal may not get you the results you want.
Make the deal feel exclusive
Psst – want to hear a coupon marketing secret? Use "SECRET" as your promotional code. Subtle touches like this can have a big impact on sharing. People love to share inside knowledge, so by branding your coupon with an air of exclusivity can get more people to share.
Personalize your coupon
One of the most effective online retailing strategies is personalization. Take what you know about your customer, from their past purchases, products they've looked at, any data on significant life events like birthdays or anniversaries, and offer them a coupon that's relevant to them. Sending out a coupon to your customers on their birthdays is a highly effective tactic, as is sending them an offer to purchase a product they looked at, but did not buy.
Create your own coupon page
You may be surprised by the number of shoppers who will turn to Google to find coupons for your store. Since its your store, you have a good shot at being one of the top results for searches which include your store name, so it is wise to create a dedicated coupon page on your website containing all the latest promotions you're offering. You should also promote this page prominently on your site, perhaps in your header, so that your customers are aware of your ongoing deals and don't fall of to other sites.
Use coupons to encourage return visits
After your customer makes a purchase, send them a coupon offering them a discount on their next purchase. Many major retailers such as Bed, Bath and Beyond have employed this strategy to great success in the offline realm, and you can apply the same thinking to your online store. Not only can you encourage more return shoppers, this is a nice gesture that can improve your brand perception.
Conclusion
Hopefully these tips will come in handy and help you design a successful coupon marketing campaign. Don't forget that an essential step in promoting your coupons is to add them to Dealspotr, we have a growing community of savvy shoppers and influencers who can boost the visibility of your coupon – just make sure your deal is compelling and provides unique value.