Free Money and Gifts …And The Sites That Give Them !
Updated July 5,2022
I have had a lot of people ask me , "How do you get all this free money and gifts all the time?"  I am going to share with you all of the sites I use to get a lot of great things for free. Sign up and be an active member in the communities & your payoff is well worth it ! Join one, or all of the sites listed below… and happy freebies !!
CLICK THE PHOTOS OR LINKS PROVIDED TO VISIT THE FREEBIE SITES
I also included sites where you can make money by taking short surveys. These are sites that I use all the time, so they are legitimate ! BEWARE of sites that ask you to pay for numerous things to get points. If you have any questions about sites like these, EMAIL ME  (contact us tab has our email), and I'll try to help.
PG Everyday (A Free Site)
PG Everyday is a Proctor & Gamble site, and they sometimes offer freebies and samples for you to try. They give full sized gifts. Visit them here.
Ripplestreet (Host Parties For Free)!!
RippleStreet. Formerly Houseparty, Ripple Street makes it easy to have a party in your own home and get exclusive access to awesome products for you and your friends… for FREE!  The website provides the fun, food, & CASH (sometimes) for you provide your friends in exchange for your feedback and promise to have an amazing time. I personally have hosted over 62 parties in the span of 7 years. I love 💓 💘 💗 ♥ 💛 💖 RippleStreet!

Get Paid For Your Point Of View
Paid Viewpoints is a site that I have been a member of for over 11 years now. It's a survey site, but the surveys are really short (like, 3 minutes), and you always get paid some sort of money for the time you spend. I constantly cash out to PayPal using this site. Click here to sign up!
Are YOU An "Influenster"?
Influenster is a great community where you can get lots of great Vox Boxes… boxes of freebies !  You should definitely try joining this site.It's invite only ,so you have to get me OR another member give you a link to join. Click the photo to see if I have an invite waiting for you !
Swagbucks (1 Of My Fave Free Cash Sites)
At home or on the go, you can conveniently earn Swag Bucks when you: Shop your favorite stores, Search the web, Answer surveys; Discover great deals; Watch videos; or Play games.
Bucks can be redeemed easily for cash or gift cards to your favorite stores. With over 13 million members, this site has awarded over 85 million dollars in real rewards. Always free to join it is the smartest and most rewarding way to spend your time online. I've cashed out for $100s of gifts cards and PayPal here!
Giiiiirl… INSTAGC!!! FREE Giftcards!!
At instaGC, we put the insta in instant where there is no delay or wait or lost mail. Every single in-stock gift card is instantly received. You are shown the gift card code details directly on your device/screen as you redeem – which can then be used online or printed to use in store. I have made over $480 on this site.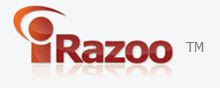 You can get some great gift cards on this site ! Easy to earn points (just by watching videos and other things). I cashed out for CVS and Amazon giftcards (over $120) here and earned PayPal cash.
MyPoints … YourPoints!!
The best part is MyPoints has a sign-up bonus where if you accept my invitation and make a purchase of $20 or more through MyPoints within 90 days, they'll put $10 worth of Points in both our accounts.
Ebates
Ebates is the pioneer of Cash Back Shopping. Ebates/Rakuten is always free and four times a year or more, they mail you a Big Fat Check, or transfer the money to your PayPal account if you'd prefer.PLUS… they give you a $10 Gift Card OF YOUR CHOICE when you sign up!  I have made $250 cash back so far this year !