Ghostbed? What The WHAT?!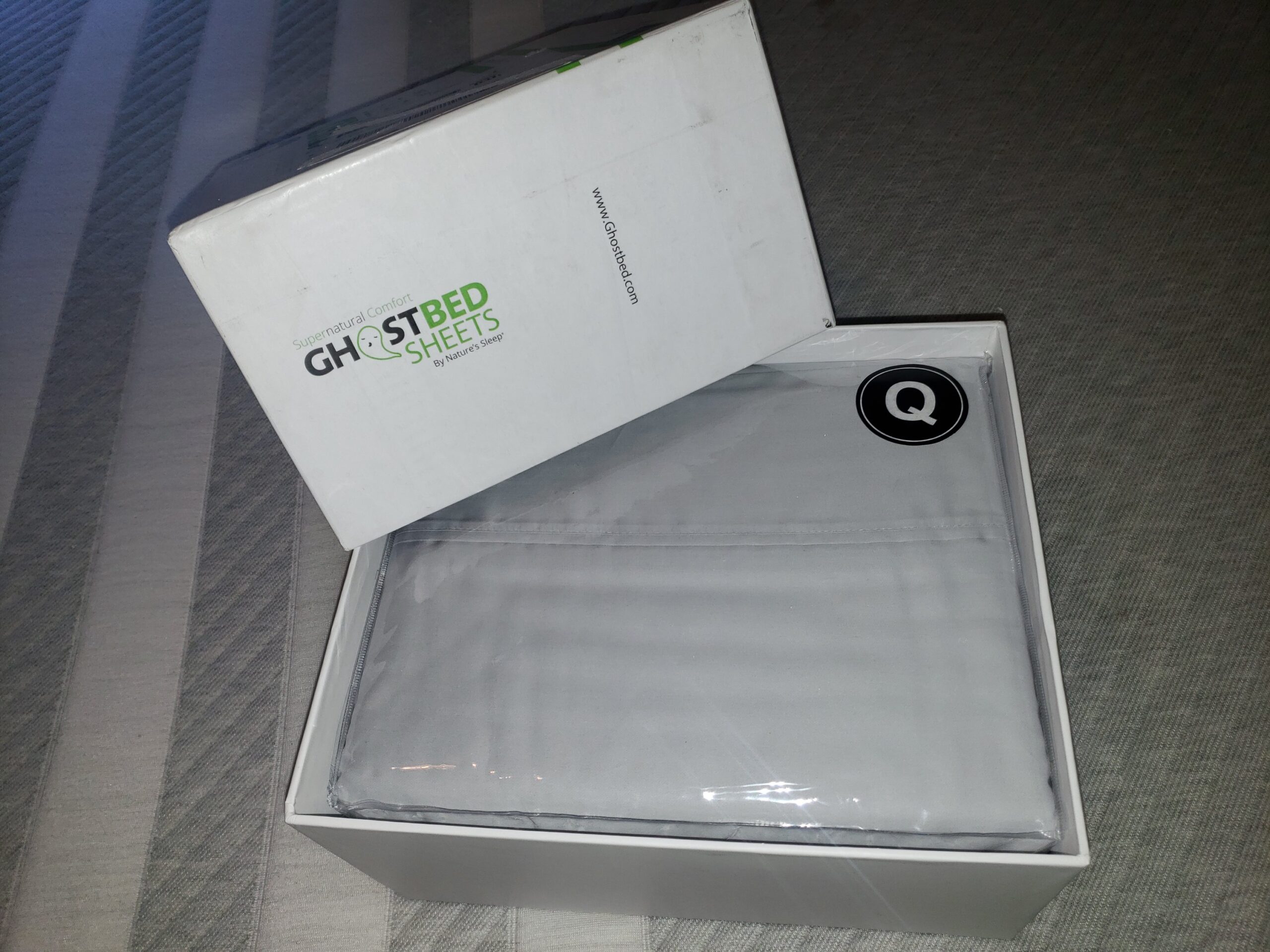 DISCLAIMER: this article contains affiliate links. That means that if you choose to make a purchase,I may receive compensation in the form of free product or monetary payment. All opinions stated by me are my own and are my own honest opinions.
Ghost bed have you ever heard of them? Well, if you haven't, I'm here to tell you about it. I was recently able to participate in my second collaboration with the company and I just wanna say… I really like this company.
A Little About Ghostbed
Marc Werner launched the GhostBed mattress in a box so you can skip the showroom altogether and find your perfect mattress without ever leaving home!
The GhostBed perfectly conforms to your body, providing optimal support and the perfect night's sleep. It was developed using more than 35 years of mattress design experience, the best materials and skilled American craftsmanship. With top quality latex and gel memory foam and a commitment to never take shortcuts, GhostBed guarantees your sleep satisfaction with an industry-leading 20-year warranty. And GhostBed replaces that "10-second showroom test" with a 101-Night Sleep Trial, giving you the time you need to try the GhostBed in the comfort of your own home. A Risk Free experience – let the consumer win!
My Experience
During my collaboration I was gifted a set of Queen sheets from Ghostbed. There's 2 different colors for the sheets. One set is Gray and the other is white. I chose the Gray ones. The sheets cost between $125 and go up according to size. If paying that amount of money for a really great set of sheets is a little too pricey, there's an option to use affirm.  Which is a payment plan and allows you to these sheets or make any Ghostbed purchase for as little as $12 a month. 
*Side note I used affirm to buy my trip to Texas when my dad passed away last year. It was a $700 ticket and I had $50 a month payments. I paid it off in chunks and it didn't really hurt my pocket.*
Back to the topic at hand. We're talking about the bed sheets. I received the bed sheets and they were packaged quite nicely. Taking them out of the package the sheets felt so good! These sheets are so silky smooth, but they're not silk. They just feel soft,like super soft, and I really like it. Some people might not like them because of the uber softness, but that's what luxury is!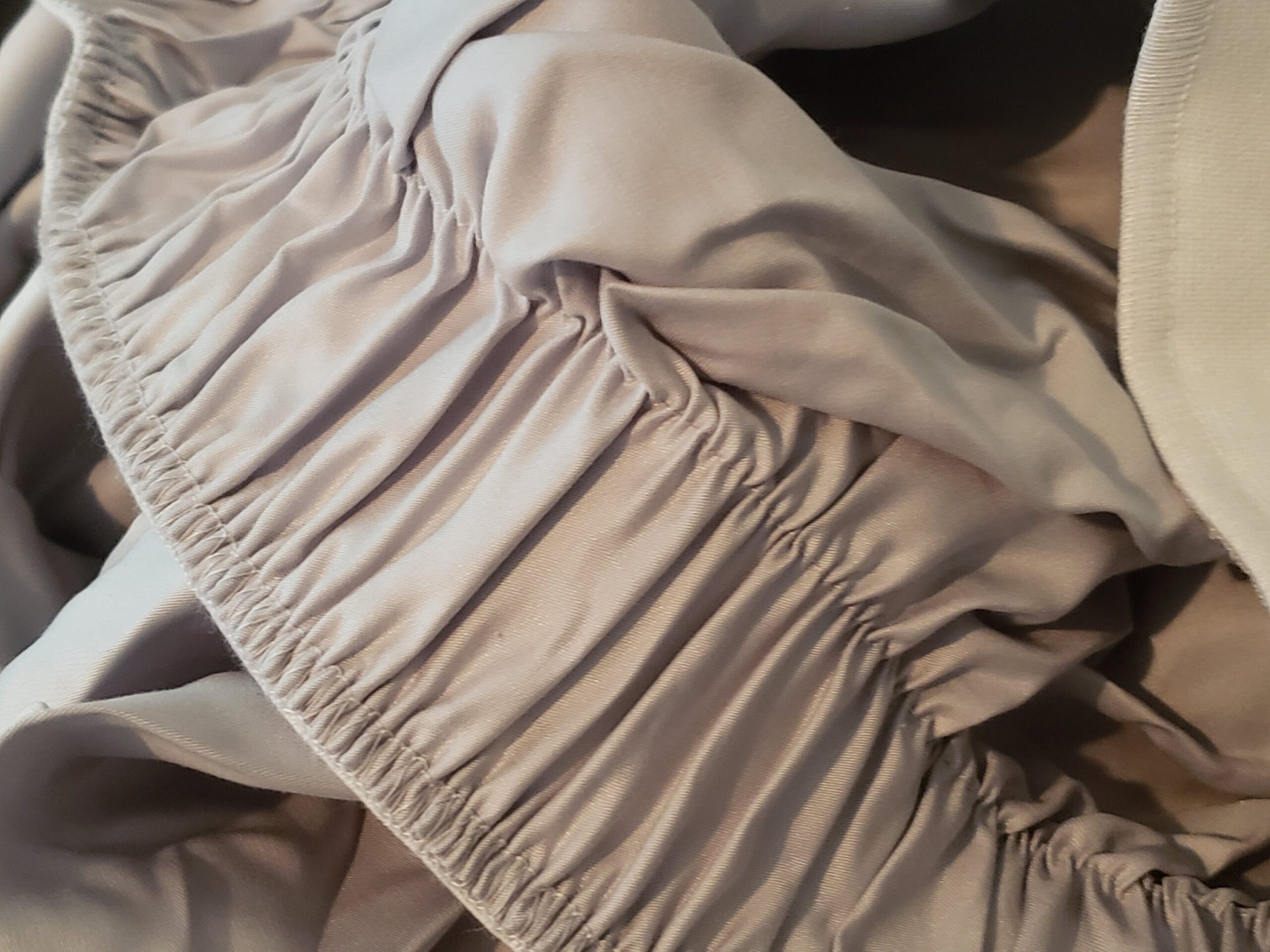 Them Pockets,Tho!
The pockets on the fitted sheet are very deep. Like, you never have to worry about your sheets coming off of the bed.  If you take a look of the photo I have posted below, you will see how deep those pockets are. You could play around and basically wrestle in your bed and that freakin fitted sheet is not going to pop off the bed.  The sheet that goes on top of it, not so much. I think that because the sheets are so soft, it makes it easy for the top sheet to you slide. But that's what happens when you have super soft sheets,right?!
In my opinion, the sheets are worth the price. If they had different colors, I would probably invest in more Ghostbed sheets because I like the quality of them. And I love how they feel on my skin! I haven't actually owned a pair of sheets that have ever felt as nice, so I'm practically in love with them… real talk.
In conclusion
As I said before, the price tag may be a little high. But to me, it's well worth it. Treat yourself at least one time with a set of these luxurious sheets. I promise you, you'll love them. Right now, they have a really good sale where you can save 30% on your purchase. And they also have military discounts! So there's tons of ways that you can save on your purchases.
Please follow and like us: