Spike Seasoning Giveaway!
Spike seasoning giveaway includes the following:
10 bottles of natural, low sodium seasonings.
A gift card provided by Tricias-List Tricias-List
Don't forget to enter this!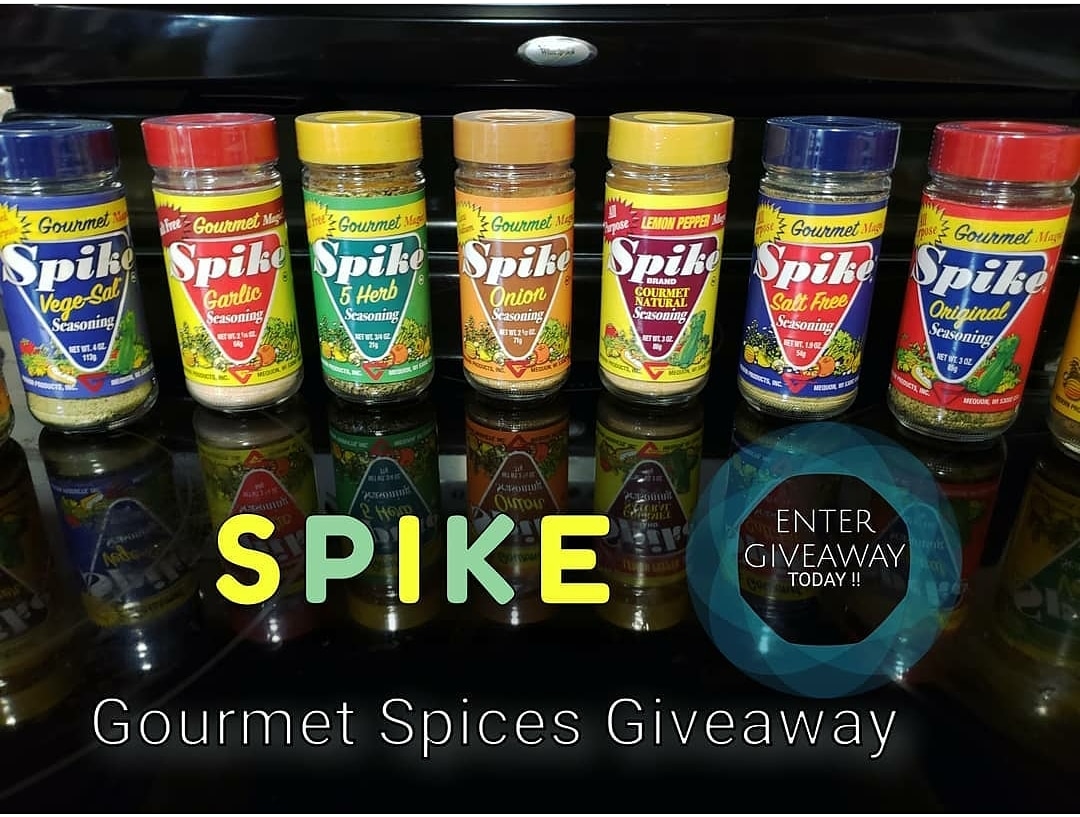 About This Seasoning
"Our mission is to create and offer to conscious health consumers natural alternatives to accent and enhance the flavors and tastes of their food choices. While reaching out to all consumers, letting them know of our offerings, and hopefully enticing them to try a healthy lifestyle regime with simple, easy first steps. We will offer these products while acknowledging the need for sustainability of our precious environment and procuring ingredients and packaging materials that are in line with this need."
OPEN TO ALL US RESIDENTS. GOOD LUCK… ENDS FEBRUARY 8,2021.
Please follow and like us: