3 Top Tips to Make Your Next Trip Stress-Free
Swipe through Pinterest and you'll quickly stumble upon a dreadful canon of 'inspirational' travel quotes—which, beneath the surface, are engineered to make us feel inadequate because we've yet to quit our jobs, buy a ticket and travel the world.
We have responsibilities. We have a career. We have friends. We have family. So it can be particularly galling to have a collection of pixels try to persuade us that we're somehow failing by not becoming a global nomad.
But until you're relaxing on a sun lounger or exploring a new city, even planning a regular two-week vacation can be taxing. From overcrowded airports (five of the busiest airports in the world are in the US) to sluggish security lines and vulgar airplane food, there are plenty of stress-inducing obstacles in our way.
That's the reason why we've compiled three top tips to make your next trip stress-free.
1. Park your car at the airport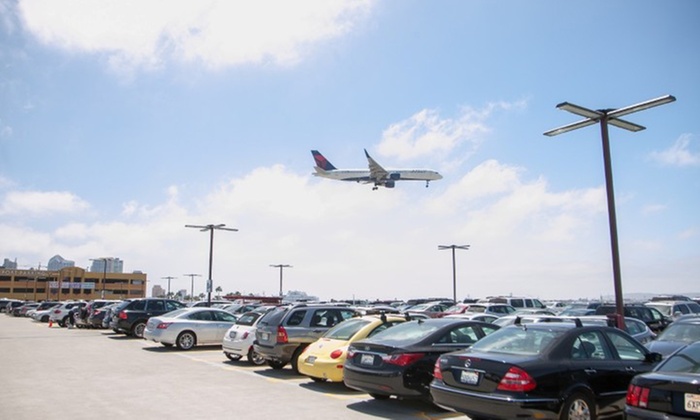 When you're already tense at the thought of a long line at check-in or a delayed flight, the last thing you want to do is rely on public transport to get you to the airport. Not only can it be unpredictable, but there's the added issue of getting you, your family and your luggage on and off the train or bus.
Rather than put yourself through unnecessary stress, why not take your own vehicle to the airport? It's much easier than you'd expect to find a parking space, although it pays to book online first. We recommend checking out the airport parking comparison site Looking4.com to find the best deal.
2. Book an overnight stay at an airport hotel
If your flight is very early in the morning, it's a good idea to book an overnight stay in an airport hotel. This removes the stress of getting to the airport during the witching hour and comes with the added bonus of a short morning walk or shuttle to the terminal.
Remember to book a hotel that's in the airport or nearby (and try to arrange one with a free breakfast, it'll set you up nicely for your journey) that'll allow you to arrive in plenty of time for your flight.
3. Take advantage of the airport lounges
It's no secret that airports can be expensive places, particularly for food and drink. If you plan to grab some food or a few drinks before your flight, it's often much more cost effective to pay for access to one of the airport lounges.
It'll typically set an adult back around $40-$50, but it allows you to kick back in a much more relaxing environment, with plenty of food and drink on offer. This can be especially useful if you're flying long-haul in coach without an in-flight meal.
What do you think?
Do you have any tips to make a trip stress-free? Please let us know in the comments section, we'd love to hear from you
Please follow and like us: