Easy D-I-Y ButterFinger Candy Bars!
I have had a few requests for this EASY Butterfinger candy bar recipe so I decided to write it up and share with you. I hope you enjoy it ..let me know how it works for you !!
How To Cook/Make
Put the candy corn in microwave safe bowl ,and melt down the candy. Should take no more than 1 minute, but check every 30 seconds.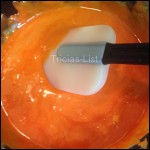 Once the candy corn is melted, add your peanut butter. This makes the base of the candy.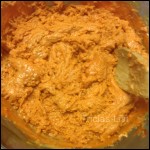 Stir until the peanut butter and candy corn is mixed completely,then spread the mixture EVENLY into the baking pan, and then used a butter knife to cut the candy into bars (your length and size is optional,but I made mine about 3 inches long). NOTE – try to make spread the mixture so that it matches the thickness of a regular candy bar (not too thick).
Let the mixture cool (about 1 hour).After cooling,melt down your chocolate chips down and then either dip the bars into the chocolate or use a spatula to spread the chocolate on. Let cool ,and then serve.
You can also store these in the freezer for later consuming. That's what I do ,and I love it !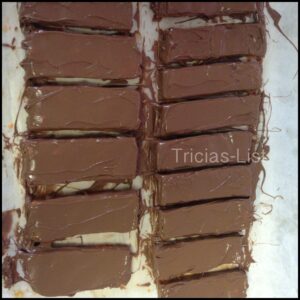 Please follow and like us: