Cooking 101 : Cedar Plank Salmon On The Grill
Cooking is a passion for some people. For me and my family, cooking is a definite passion,and we love finding new ways to cook. A couple of years back, I was told that there was "only one way to cook good salmon". That way … is with cedar plank grilling .
  Why Cedar Planks ?
Salmon goes with cedar plank grilling the way ,say, brie goes with drinking wine. The two combined equal to a wonderful tasting event ! The fish steams gently in the heat of the grill, staying incredibly tender and moist. It also picks up smoky flavors from the grill and woodsy flavors from the cedar, along with whatever was used to soak the planks. And, prepping your planks for grilling very easy.
I was given a set of cedar planks by Western Cedar Grilling,and I don't think I will be grilling my salmon on anything else ! Not only do the planks serve as a plate for holding your fish and ensuring that they don't fall through the grill racks, the cedar gives some great aroma and taste to your fish. In my opinion, you should try cedar plank grilling at least once in your grilling lifetime !
Western Cedar Planks Product Description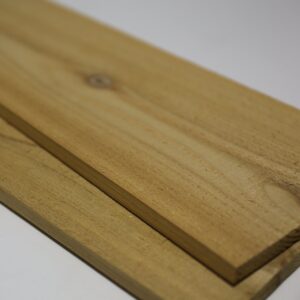 – They are used to cook juicier, more flavorful meats and vegetables
– Soaked in water prior to grilling, then placed directly on grill, and food is cooked directly on the planks
– Cedar Grilling Planks are commonly used with both gas and charcoal grills
– As they are heated they release a one-of-a-kind spicy, smokey flavor into the food above
How Western Cedar Grilling Planks stand out .
Grill SALMON, STEAK, CHICKEN, VEGGIES, and other MEAT, FISH, and food to tender PERFECTION!

–  All-Natural Cedar Grilling Planks are not too thick and they're not too thin (too thin and they'll burn up, too thick and your food cooks too slowly)
– Planks are harvested, milled, packaged, and sold in the U.S.A.
– 100% of the wood used for our Cedar Grilling Planks are harvested from a forest managed for sustained yield.
Please follow and like us: