You Should Be Stocking Up On Columbia Gear Right Now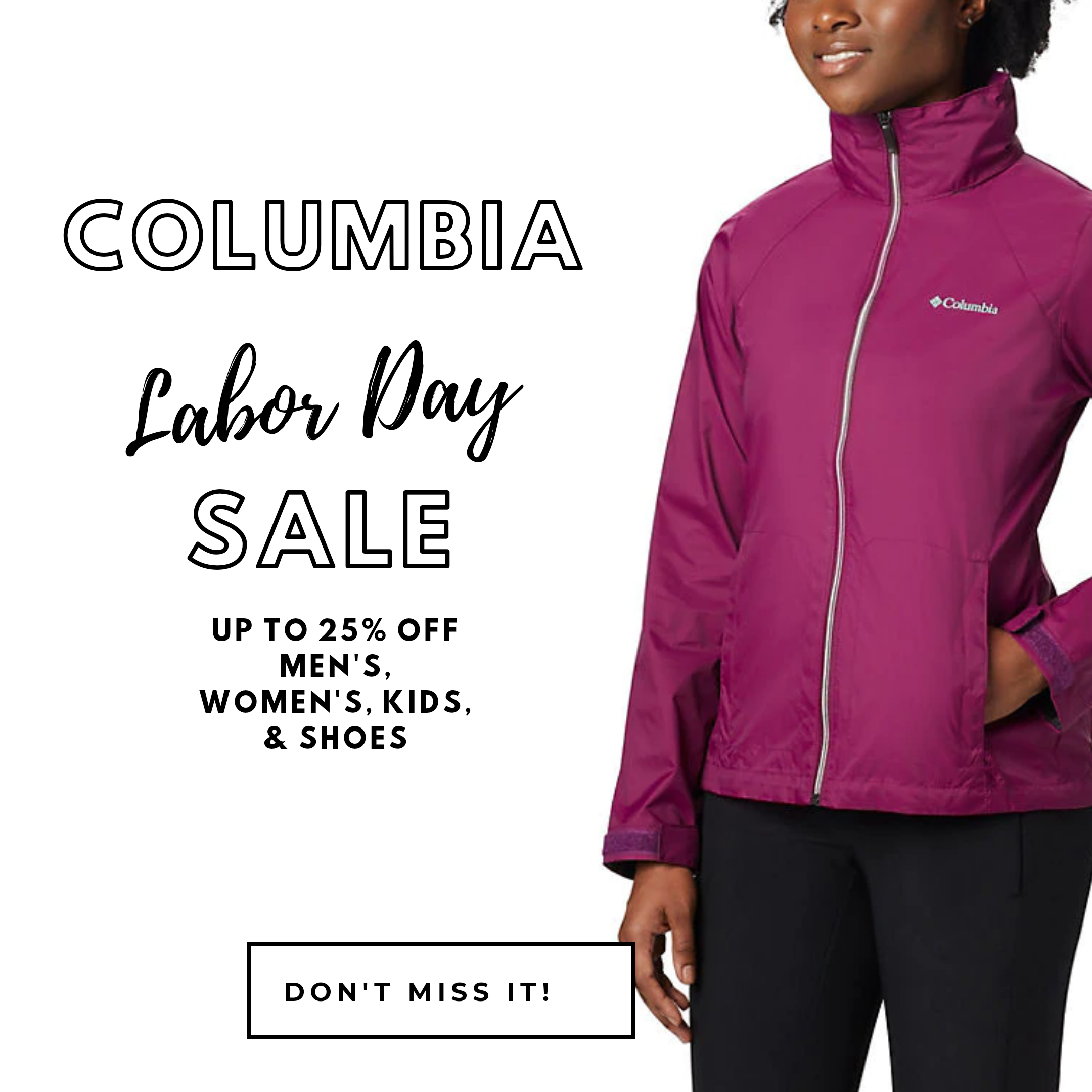 Columbia. No, I'm not talking about the country I'm talking about the store manufacturer known for their hats and sportswear. It's been a cold weather staple in my life for decades. It was ran by a very strong woman by the name of Gert Boyle, and she's got an interesting history to herself. If you're interested in knowing about that you can click here.
I'm talking about Columbia because right now, they've got some ah-mazing deals happening on their site. Right now, they have a Labor Day sale where you can get 25% off almost everything. That includes men's, women's, kids, and footwear! So, if you like the brand and what they offer, I suggest that you head right over here and look to see what they have. And then, stock up for the cold weather months because fall is only a week or so away and winter is right behind it.
What kind of items are on sale?
I know you're asking, "Tricia what kind of things are on sale?". Well, I can say that I have only browsed the women's section. I don't really shop for men and I don't shop for kids anymore. They have some are really cute dresses like this Women's Firwood Ottoman Dress. It comes in 2 different colors that I like. There's also the Firwood Crossing Jumper. This is a jumpsuit and it's like $34.98, which is really good price because it's normally $70!
I believe Columbia is mostly known for their jackets and, guess what? Their jackets are on sale too! Yup,the Benton Springs Vests are on sale between $14.88 to $34.99 and their full zip Benton Springs jackets are starting at $22, with a huge variety of colors to choose from. If you're looking for a hoodie style jacket, they have those on sale as well. The Women's Place To Place II full zip hoodie is on sale for $29.90. Their fleece jackets, which are must-haves (you see everybody wearing these every year)… on sale for $29.98.
I'm A Big Liar (not really)
OK. I'm a liar… kind of. I said that I only browse the women's department,but I had second thoughts, and I ended up just doing a quick glance over to the men's, kids and shoe department. You guys, let me tell you they have some really great deals! So when I say everybody, I mean everybody in the family can benefit from this amazing Labor Day sale that's happening right now. So … what are you waiting for? Goooo!
If you want to see for yourself all of the amazing deals are going on, I suggest you click on this link right here. Browse all the categories for yourself and hopefully you'll be able to find some really good deals on the items you want. And hopefully, you'll be able to stock up for you and your family this year. As always, I want to thank all of you for visiting the blog. I hope that all the info I've provided helps you in a positive way. 
Please follow and like us: