Dr.Mercola – ProBio For The Whole Family!! #Probiotics #DigestiveHealth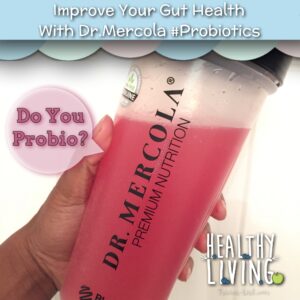 Have you been hearing about probiotics and started to wonder what they are and how/if they work? A couple of years ago, I was in the same position, so I'm writing up this post to help give you a little insight on what probiotics are.

What Are Probiotics ?
Probiotics are live bacteria and yeasts that are good for your health, especially your digestive system.When you lose "good" bacteria in your body (like after you take antibiotics, for example), probiotics can help replace them. And, they can help balance your "good" and "bad" bacteria to keep your body working like it should (WebMD.com).
What Can Upset Your "Good Bacterial Gut" Balance ?
There are many things that can upset your bacterial balance:
Processed, refined foods
Sugar and excessive fructose
Bioengineered foods
Pesticides and other agricultural chemicals
Stress
Air and water pollution
Antibiotics (including those in your food)
Heartburn pills
NSAIDs (Nonsteroidal anti-inflammatory drugs)
Fluoridated and chlorinated water
There are boxes on top of boxes of OTC probiotic brands to choose from in your local store, but I only put my trust in a few. I'm actually trying a new brand right now, and I'm feeling really good about it. It's a premium health line called Dr.Mercola. One thing that instantly stood out to me about this probio is that it's not in pill form; It's actually a powder that you can dissolve into liquid or just eat in powder form! This factor alone makes Dr.Mercola a high choice for me and it may be an option for those who can't or don't like to take pills or capsules. Plus, it's got a great natural, organic raspberry flavor!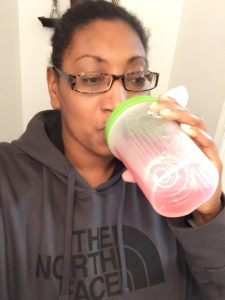 Dr.Mercola's Probiotic Packets formula provides "70 billion little warriors go to work with each serving to help promote a positive balance of beneficial bacteria for the health of your entire body.*" These 10 strains of friendly, beneficial bacteria work together to help:
Promote a healthy balance of flora in your intestine*
Support your immune health*
Support your gut health as well as your oral health*
Support your healthy digestive function*
Assist elimination and occasion intestinal discomfort by working to stabilize your intestinal microflora*
Encourage the growth and survivability of other "good" bacteria*
Ensure nutrients get to your cells*
If you're looking for probios for the entire family, don't fret. Dr.Mercola's has a line for adults and kids, both with the same great raspberry taste! Oh, yeah… there's even a probio available for your pets. So, what are you waiting for? Go check out the line and give it a try. Your gut will thank you for it!
Disclaimer:I received this product for free from Moms Meet (momsmeet.com), May Media Group LLC, who received it directly from the manufacturer. As a Moms Meet blogger, I agree to use this product and post my honest opinion on my blog. The opinions posted are my own.