Beef Stir Fry: EASY Meal In Minutes!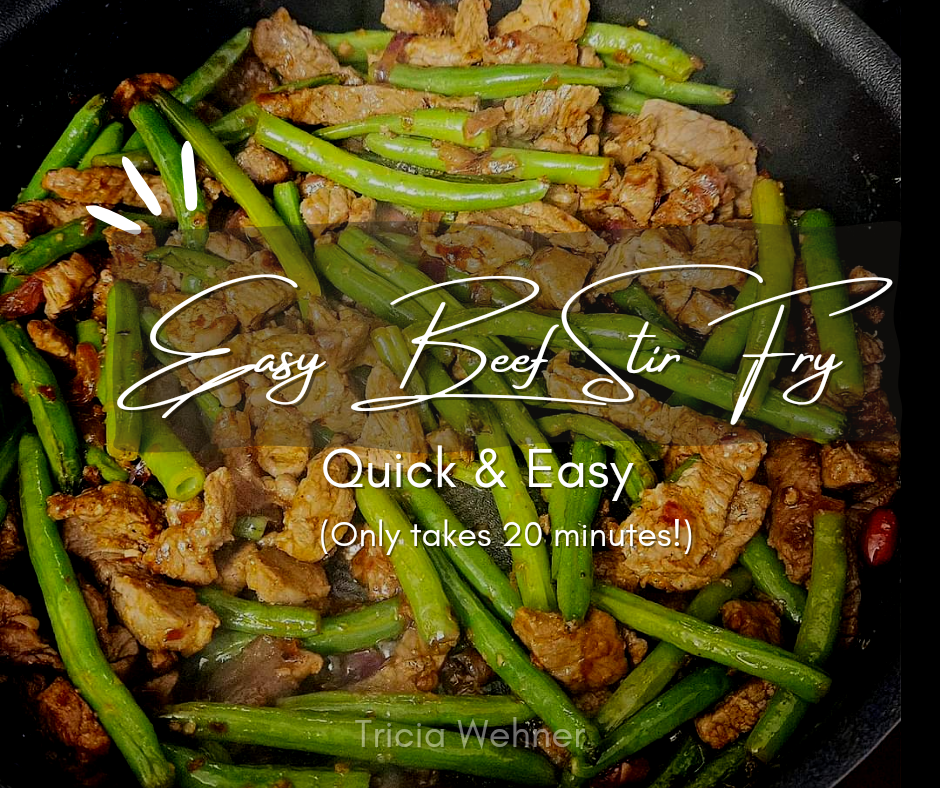 Hey guys… Have you been so I just created my version of a quick and easy beef stir fry. And all you need is some beef strips and some green beans and its freakin delicious. Just take a look at this video that I took while I was cooking:
Recipe
I am so stoked to share this with you. And believe me when I say that it's quick and easy. It took me maybe 20 minutes to do. So let's get to it! Here is all the things that you need to create this recipe:
1 lb of beef, cut into stir fry strips
3-4 cups of fresh, raw, green beans
2 tablespoons sesame oil
1 cup of chopped red onion
1 tablespoon minced garlic
1 tablespoon minced ginger
Cooking
You will need 2 skillets. I use 1 skillet to cook the veggies abd another to cook the meat. In a medium to large skillet, add and heat sesame oil. On medium high heat, add red onion and cook down for about 2 minutes. Add garlic & ginger, stirring to incorporate all of the seasonings. After mixing all spices, put your green beans in and cook until thoroughly done, but not limp. The true green color should still be present. Take the skillet off the heat and set to the side.
With second skillet, add & heat a little sesame oil. Add beef along with 1 tablespoon garlic and ginger. Cook meat until thoroughly done. Try to get a little char to it without burning. Once meat is done, add to green bean skillet, place that skillet back on medium heat, and cook all ingredients together. Then make sauce… see below
Ingredients To Make Sauce:
1/2 cup Worcestershire sauce
2 tablespoons brown sugar (or to taste when combined)
1 tablespoon oyster sauce
1 tablespoon chili sauce
1-2 tablespoons cornstarch
To make sauce, combine all ingredients. Stir the cornstarch in so you no longer see it. Once mixed, pour the sauce to the beef/green bean pan. Stir the sauce in. The slurry should thicken while stirring the meat and veggies. Take off heat when done mixing. Enjoy!!
Let me know what you think of this recipe!
Please follow and like us: