Staycation At The Waldorf-Astoria DC!
Staycation. It's that little thing where you go and do something nice for yourself. Kind of like a mini-vacation only you dont really go that far away from home. That's what I did. I recently took my own staycation & traveled to Washington DC to I stay at 1 of the fancy hotels there. Where did I stay? The Waldorf Astoria.
History Of The Waldorf-Astoria
As told by Waldorf Towers, "The original Waldorf Hotel was built at 33rd Street and Fifth Avenue in 1893 by William Waldorf Astor. Four years later, John Jacob Astor IV, William's cousin and familial rival, built an even taller hotel next door in an act of one-upmanship. The cousins finally agreed to a truce and the two buildings were connected through a 300 foot marble corridor known as Peacock Alley. The Waldorf-Astoria was born."
 Present Day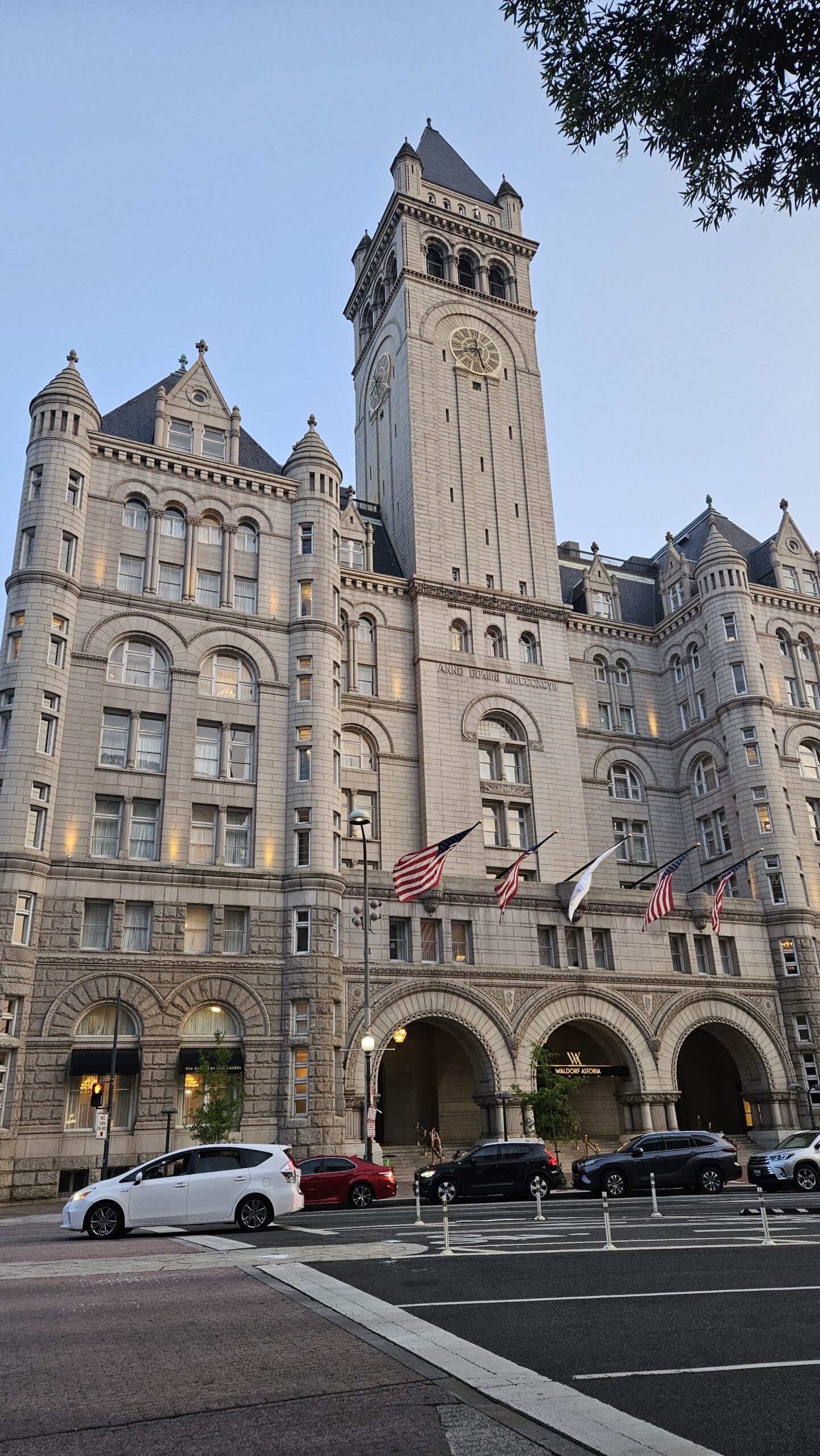 In 2023, there are now 32 luxurious hotels that are under the Waldorf-Astoria name, the newest one being in Washington DC. The Waldorf-Astoria DC has a rich history in itself. It first debut in 1899 as the Post Office for Washington DC, and is infamous for the Clock Tower as well as the Lincoln Library.
The hotel has undergone many transformations including being listed as a Trump brand hotel in 2016. Since 2022,  it has been represented by the Hilton brand, looks amazing and is better than ever!
An Experience To Remember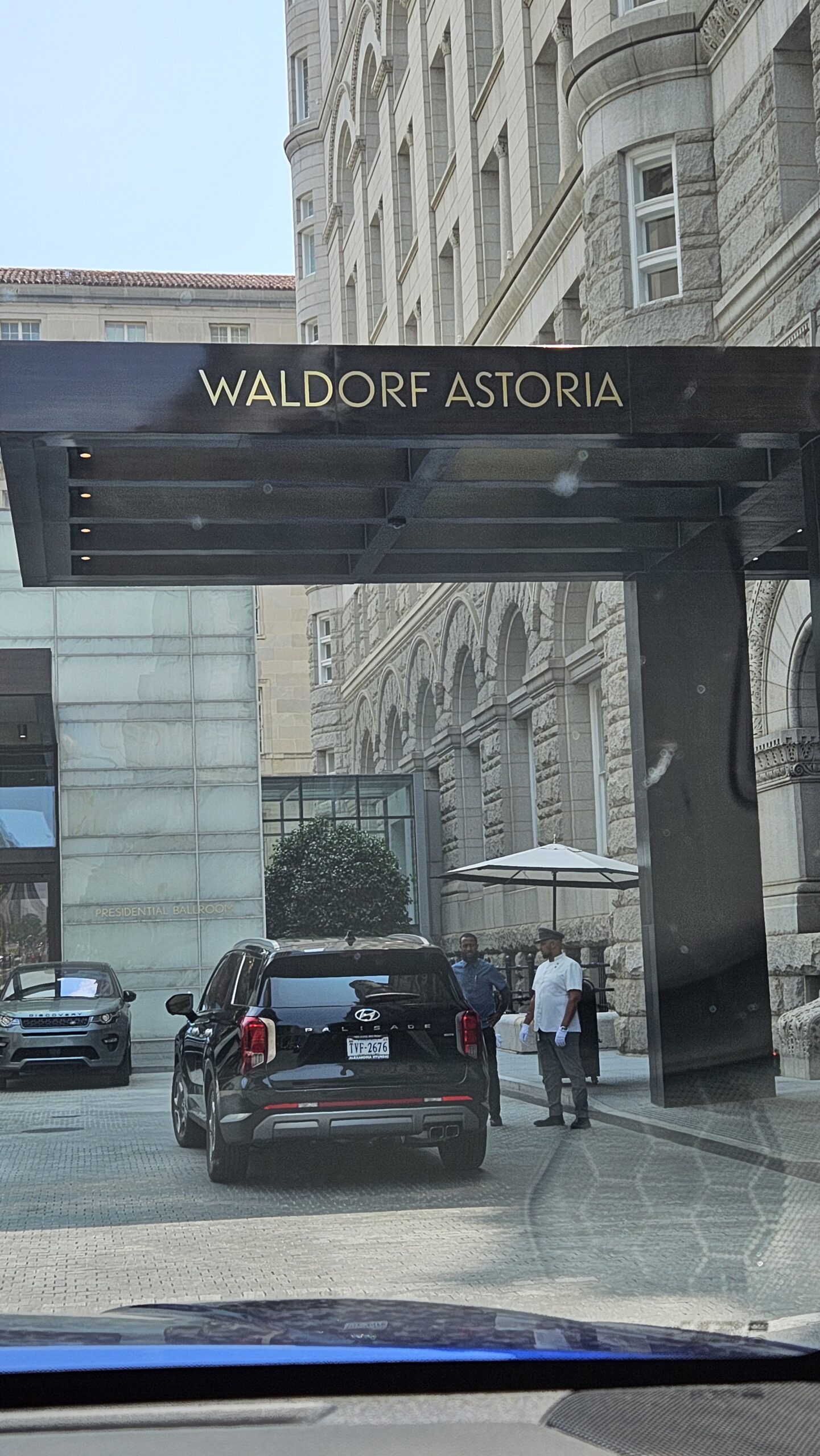 Since this was my first time visiting and staying at a very luxurious hotel. I was so excited, especially to be able to stay at the Waldorf! When I first arrived, I drove up to the valet and they took our vehicle to park it in the hotels parking area. The concierge then ask for our bags and escorted us to the guest lobby for check in.
Just going in to the hotel is an experience. Everything is so rich and wonderful feeling. You feel like you are the biggest VIP in the building! The host and hostesses are so nice & respectful. And they are very accommodating. I received a complimentary room upgrade for being a Hilton diamond member.
Peacock Alley
When you check in to the Waldorf, you will immediately be able to see Peacock Alley. This is the bar area where you can go and get a cocktail, a non-alcoholic drink, or even just watch what's on the various TV screens. They also have a harpist who plays wonderful music. When I tell you this is a luxury hotel, I am not lying to you! I could go on and on for days. About how awesome and beautiful and lovely. This hotel is but instead, I'm going to put it in a short video. So check out the video and then let me know what you think about the Waldorf Astoria DC.
While I was on my weekend staycation, I also visited the sites around downtown DC. There are so many things to see, and I will share them with you in the second part to travel blog. Click here to read more about my DC staycation!
Please follow and like us: