Want A Free Dunk Donuts Coffee? Read Below!
Hey guys! This is just a quick little post to let you know that you can get a free drink from Dunkin' donuts right now. Just rush on over there and do these following steps… hurry, this won't last long!
 Go to the Dunkin Donuts app (or go online)
Head to the "Offers" tab/page & scroll down until you see the promo code box.
Enter code "TEAMDUNKIN" in the box.
The promo code should be accepted and added to your offers.
I just found out about this offer last night, so GO NOW and redeem yours! Let me know in the comments below if you want to see more posts like this. Also, subscribe to the newsletter… you get news about freebies, giveaways, and other things 1-2 times a week! ENJOY!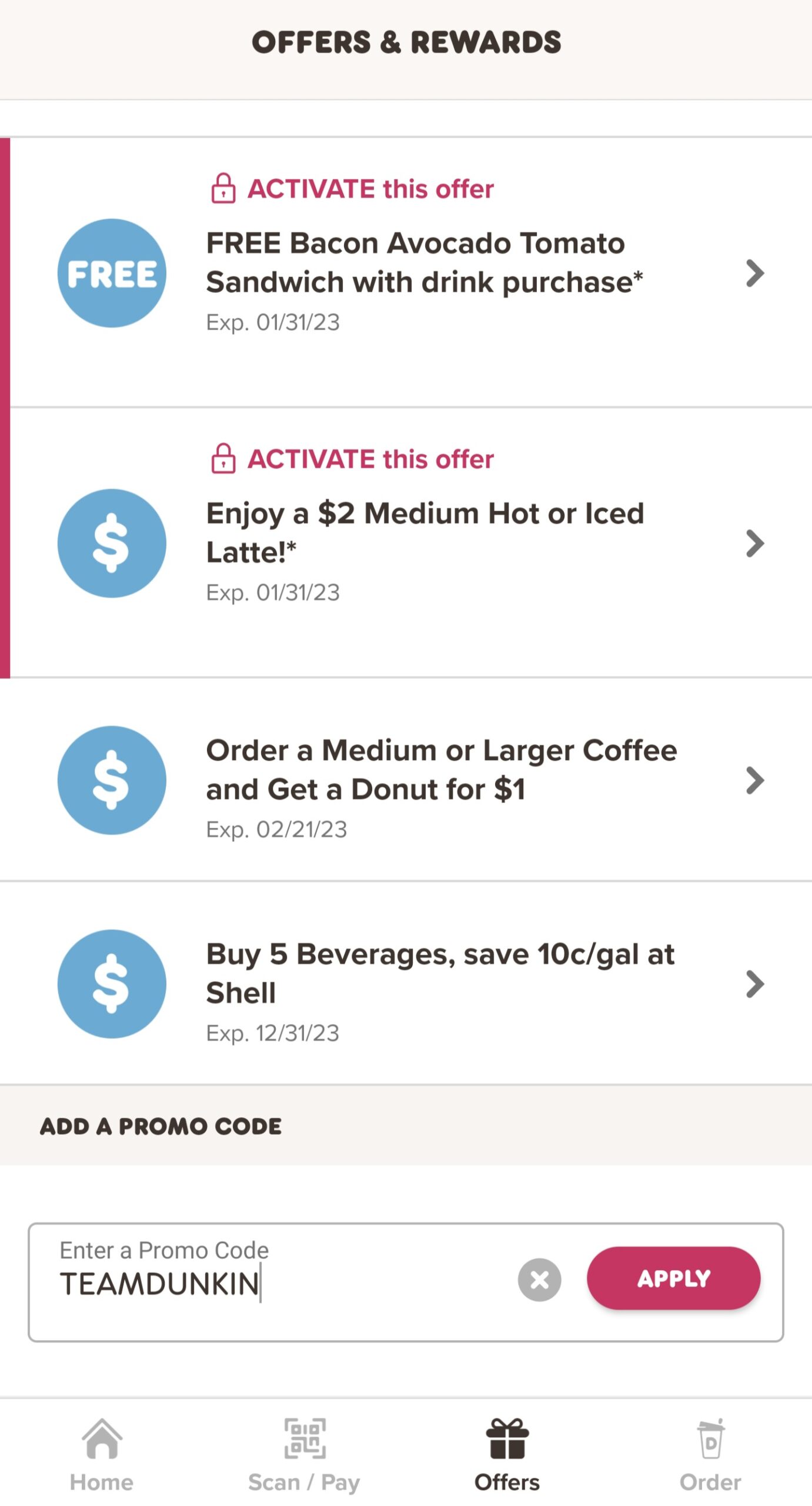 Please follow and like us: