Protein Bakery … I Tried Them & Here Is What I Think Of Them!
Hello, Everyone ! How are YOU doing this awesome Tuesday morning ?! I am doing great and my day is off to an amazing start …thanks to coffee and my morning chocolate chocolate chip cooked packed with protein from "The Protein Bakery" ! arturia pigments crack arturia filters crack dark souls pc download apexsql log crack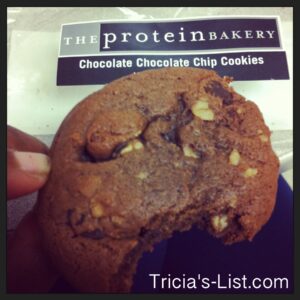 I had the super awesome opportunity to try out some the bakeries delicious desserts and snacks, and let me tell you …WOWZERS ! For the way these decadent desserts taste, it hard to believe they could actually be good for you, let alone think that they are chockful of so much protein ! When my yummy package arrived at home, I opened the box to reveal what was waiting for me – protein packed ,sweet, delicious pastries that would bring the strongest woman (or man) to their knees ! Take a look at what came in the box (pictured below) –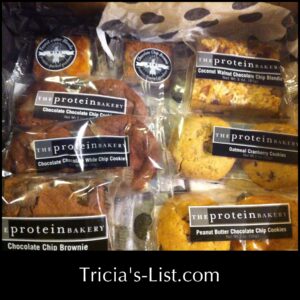 Big Ole Batch Of Protein Bakery Goodies!
There you see it. Blondies, brownies, cookies, and mini blondies! All different flavors… all delicious ! I do have to admit that I am not too big of a fan of the peanut butter blondie, but that's just me. You guys have just got try out some the products that The Protein Bakery has out on the market. I think that they company has done a great job at incorporating taste and health together to get people eating better and actually enjoying the food that they eat. Who says healthy food tastes bad? Not this woman, that's for sure !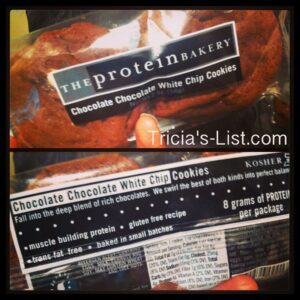 It's really amazing to see that this dessert(I call it dessert because it really is decadent enough to be dessert for anyone) has so much goodness and nutrition in it ,too. If you look at the photo of the chocolate chocolate white chip cookie, you'll see that the cookies have 8 grams of muscle building protein in them, and they are Gluten and Trans Fat Free. Tell where can find other cookies out there like that?! Some other nutritional facts about "The Protein Bakery" are available on  their site … go check it out !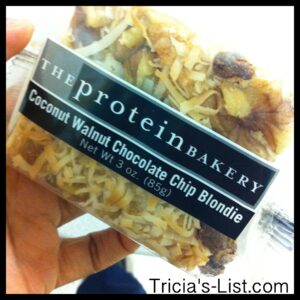 Want Some Goodies Of Your Own? Here's Your Chance!
Interested in trying some out for yourself? First way is to visit their website ,browse through and buy something . They have items for sale starting at $3.50 . If you do buy from the site (or just buy any of their items from anywhere you find them), you can then participate in the "Show Us Your Muscle" promotion.
This promotion is really easy and FUN to enter. Simply  take a photo of you flexing your muscles with your Protein Bakery item and then EMAIL the photo to them  at [email protected] . They will then choose a lucky winner of their biggest gift package, the Baker's Pick Gift Set.  This gift set consists of twelve assorted cookie two-packs, six assorted brownies/blondies), and has protein up to 215 grams !!
It's A Giveaway!!
The second way to try out some of The Protein Bakery's great sweets is to be HERE on my blog ! Just enter the giveaway below and 1 lucky winner will win a wonderful gift from The Protein Bakery. If you want a more detailed description of the prize, click HERE to view . Good luck and enter !
  NOTE * ALL ENTRIES ARE VERIFIED,so be sure to have the correct answer/entries or risk being DQ'd. *
Please follow and like us: