Best Vinyl Flooring Materials
Vinyl flooring is a cost-effective option similar in appearance to laminate. More durable than laminate because it's created from engineered rather than natural materials, vinyl flooring comes in a variety of styles and is most often used in bathrooms and kitchens because it's  water and stain-resistant.  If considering this type of flooring and still unsure what you need, check out a few tips regarding the best vinyl floor materials:
Material Types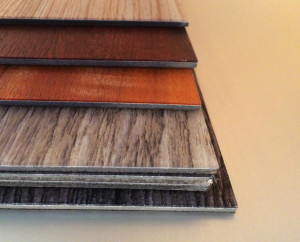 In terms of material affordability, printed vinyl is your best option. It is not as durable as inlaid vinyl, and features a thin vinyl sheet with a printed paper coating on top. Inlaid vinyl is a highly-durable option where vinyl granules are added to the vinyl backing and heated. This results in "through and through" patterning/coloring that's resistant to fading. It is fade-resistant even after the wear layer has worn away. Inlaid is thicker, heavier, and more expensive, but a solid, long-lasting type of vinyl flooring material.
Both printed and inlaid vinyl are available in sheet form, as is layered composite vinyl. Made with four layers, this option consists of backing, filler, decorative, and clear vinyl. The clear vinyl is the top layer.
 Sheet or Tile?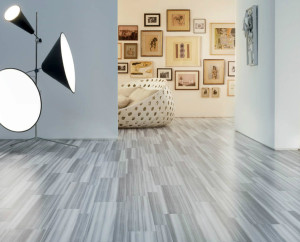 In addition to sheet vinyl, there's vinyl tile to consider. Tile also comes in a range of colors and patterns, and is very easy to repair. After all, it's much less work to remove a few tiles than an entire sheet of vinyl. Such tile is widely considered a DIY project in regards to installation, especially if working with a smaller room. Sheet vinyl installation is usually best left to professionals.
Vinyl comes in plank form as well.
Other Considerations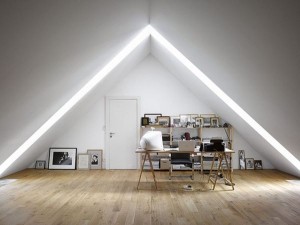 When choosing the best type of vinyl flooring material for your needs, think about foot traffic in addition to floor and installation cost. High-traffic areas such as kitchens and bathrooms do better with inlaid vinyl flooring, as do most commercial settings. It should also be noted that vinyl floors are susceptible to sun damage and extreme cold, and can crack.
For more on vinyl flooring, check out GoHaus today. 
Please follow and like us: