The State Of Washington… Why You Gotta Love It
Washington. It's a beautiful state that I have had the pleasure of living in for numerous years. You know, they call Washington the "Evergreen State" and there's a reason for it. It's spilling over with so much beautiful greenery and forestry. It's just a really beautiful place and I, personally, would highly suggest people put it on their bucket list as a state to just plan a visit. You know, to see and appreciate all of its beauty, nature and glory. Now saying all of that, I do want to talk about 1 Washington city in particular… that city is Bellevue.
What About Bellevue,WA?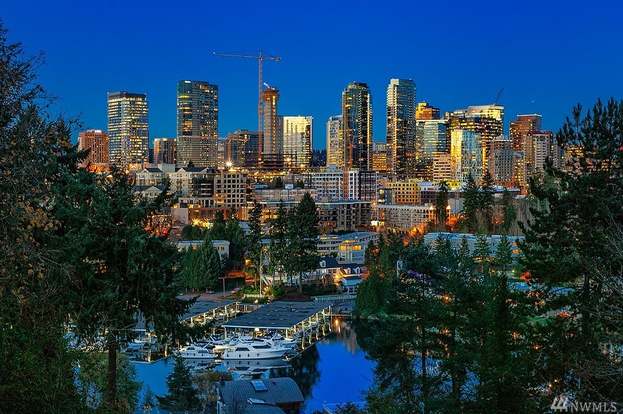 Bellevue is a city located in King County and it's very close to Seattle. Right across from Lake washington, I believe. It's the 3rd largest city in the Seattle area… Metropolitan area, that is. The city of Bellevue ranks 6th in population when it comes to being one of the wealthiest communities and that's out of 522 communities in the area. Not to shabby, right? I know what you're gonna say.. "Tricia, since it's one of the big 6 wealthiest communities, how can people even afford to live there happily and not be strapped for cash?". Well, there is an answer for that… and it's called Zumper.
About Zumper.com
You might be asking "What the f#/k is Zumper,my guy?". Okay, hold on… I'll tell you! Straight Up… Zumper is an online apartment/house locator. So if you wanted to say, move from Bellingham,WA over to Bellevue, You could hop on the Zumper.com website, do a quick, easy, search and check to see what homes, studios, condos, and apartments they have available. And, you can also see if anything will fall in your price range. Zumper makes it so much easier to find a nice place that is suitable to your needs and your budget. Yes, it is really that simple. Don't believe me? Go check it out for yourself,then! By the way… if you're reading this article for our flash g*veaway on FB, click here for the next clue!
So let's get back to Bellevue. Why would you want to even live in Bellevue? I will Give you a few reasons why.
Voted Best Place To Live… Constantly
Reason number one why you should live in this city?  Bellevue has been voted consistently as 1 of the best places to live in the United States. It's true! Ever since 2008, Bellevue has been on the best place to live list.  CNN money named Bellevue as the top city for living and starting a new business. The city was also named in 2010 when named the 4th best city to live in America. And in 2014, USA Today named it the 2nd best best place in the country to live.
Great Schools
If your family oriented or are planning to start a family, chances are you will be wanting to know about school capabilities. Bellevue is tops for this! The Bellevue school district is ranks among the top 100 districts in the nation. Also they've got a great dual language program in elementary school. Their schools even teach class in English and Mandarin!
Perfect For Outdoor Lovers
Bellevue is Affectionately known as "The City In A Park". This is because Bellevue has a huge park system and a gives you a variety of places to visit and spend time in the great outdoors. Bellevue also prides itself on the amount of recreational opportunities it has. That means you can go hiking… biking; here's all kinds of things for you to do in Bellevue.
Location, Location, Location!
You can have the suburban life in Bellevue. But, you can also basically go right around the corner to ride over to Seattle and enjoy the big city life,too!  Bellevue is not that far away from Seattle. In fact, it's just a hop away and that makes it even better, because you'll be able to enjoy so many different parts of state of Washington life.
So that makes my reasons why living in Bellevue,WA is a primo choice for almost anyone. And don't forget, if you are looking for an apartment, condo, or home for rent in the area, use Zumper as a way to get exactly what you're looking for!
Please follow and like us: