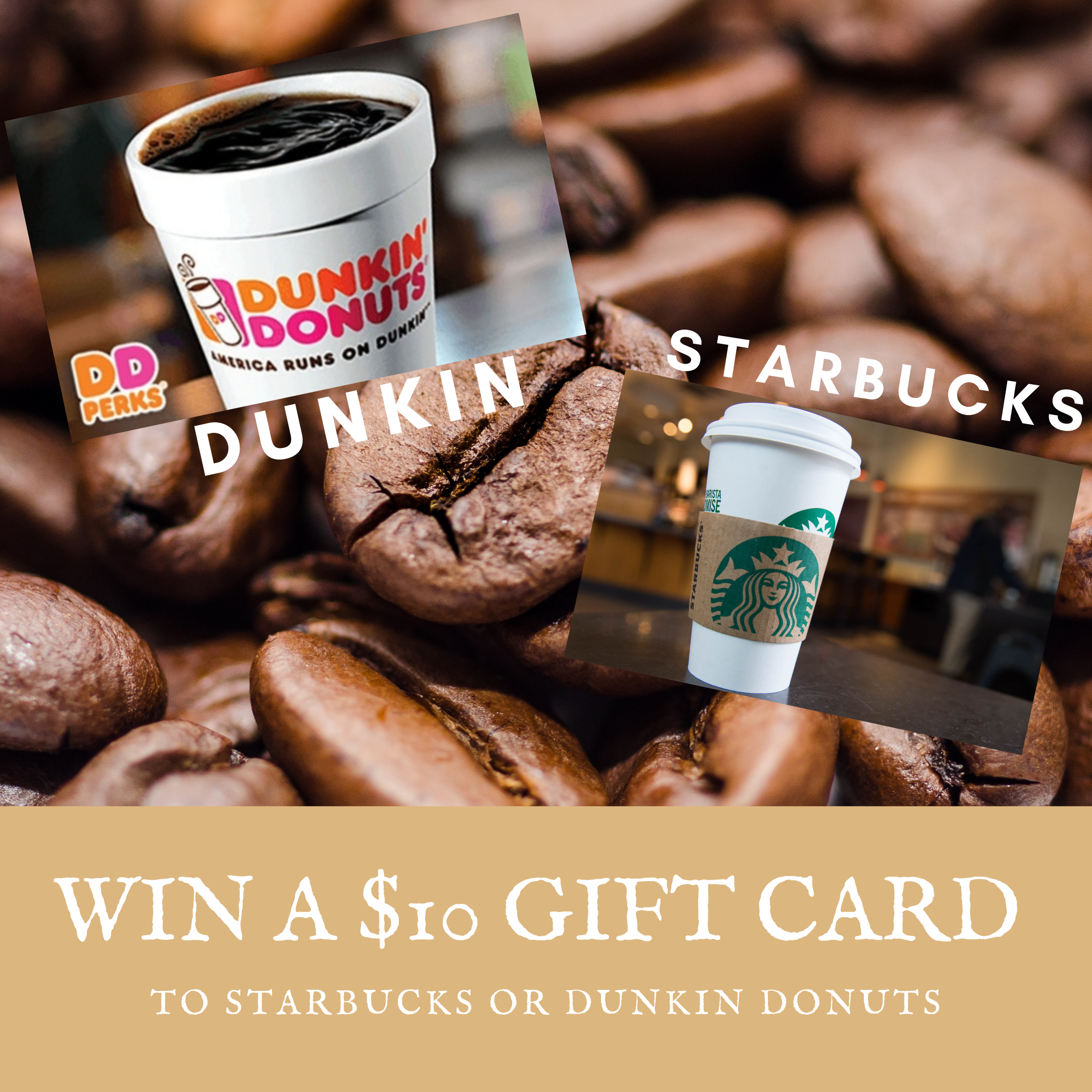 GIVEAWAY: Win A $10 Coffee Gift Card!
Drinking coffee, getting ready for the day. Hey, happy Saturday! I'm heading off back to DC this weekend!  But, in celebration of my birthday that's a mere 6 days away (WOO-HOO!!),  I'm hosting this little giveaway for you guys. So if you're active in the blog you'll see this special giveaway & you can sign up to win this gift card!  It's $10 to your choice of Starbucks or Dunkin' donuts.
Dunkin Or Starbucks?
Really, this is a real question,lol.  What kind of coffee person are you? Are you a Dunkin person or a Starbucks person? Which one do you prefer the most? Personally, I visit both places in my neighborhood. But when I want coffee ☕ to function, I go to Dunkin. Their drink sizes are so much better priced & bigger than Starbucks, in my opinion.
When I want a frou-frou fancy drink though, I will go to Starbucks. Costwise, Starbucks is something that I will treat myself to wen i want to feel good or reward myself. It's more of a status symbol, if I may. "Ohhhh… girl you got Starbucks… oookaaayyyy". I can go to dunkin' donuts every single day and purchase something to drink and not like I'm spending a fortune. Plus, it's really easy to get free drinks from Dunkin!
Who Do You Choose?
So, which one do you prefer? Tell me!!! Better yet, enter the giveaway below and if you win, you get to choose your coffee poison that way… GOOD LUCK!
☕☕☕ALL STEPS MANDATORY☕☕☕
Please follow and like us: