Castor Oil Benefits- Not Just For Pooping!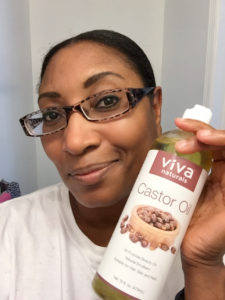 When I was I kid, parents had a few "go-to" sick remedies for us. Most were, effective… all were entirely GROSS. If we ever did suffer from constipation due to bad eating habits or not "getting enough ruffage" (as my Grandmom would say), the stand by was … Castor Oil. I don't even remember exactly how it tasted to me… I just remember that is was nasty as all hell & it made you regular fast, quick, and in a hurry. Boy,oh boy… two spoons of that liquid and you'd get the bubble guts something FIERCE! Okay, wait… TMI, huh? Okay, another old use for Castor oil was to help women go into labor when their bodies weren't getting it quick enough on its own. I don't know how it helped; Mamma just said it did.
Disclosure: Tricias-List received one or more of the products mentioned above in exchange for review . The post may also contain affiliate links in it.Regardless, we only recommend products or services we use personally and believe will be good for our readers
DID YOU KNOW?
Did you know that there are so many more benefits (other than pooping) you can get from Castor Oil. It's TRUE!  Some are  beauty related, others good household tips, but they're all easy to follow & very helpful. Take a look at some tips listed down below & see for yourself!!
Hair/Beauty Benefits
Helps Grow Hair – If you have balding areas on your scalp, or you just want thicker hair, you can massage a bit of castor oil into the affected area for about 6 minutes every day to promote natural hair growth. This also works on eyebrows so if you want thicker eyebrows, just massage a few drops into your eyebrows for a couple of minutes every day. #Fact: When I was regrowing my healthier hair a year ago, I used this technique in combination with other things,& it worked GLORIOUSLY! I also use this oil for smoothing my hair. With me having hair that is more of an ethnic texture, the slightly heavy castor oil works well in adding much needed moisture & shine!  
Got Dry Scalp/Dandruff? Nope!! – If you have dry scalp or dandruff, you can rub a little castor oil into your scalp and massage it in to alleviate the flakes and itchiness.
Conditioner, Too? YUP!!!  Castor oil works really well as conditioner, too. Just mix 2 teaspoons with an egg white and a teaspoon of glycerin and massage into your wet hair. After a few minutes, rinse with warm water.
No More Tired Eyes – Castor oil works great to remove tiredness from around your eyes. It works much like petroleum jelly but without the mess. Before you go to bed at night, just rub a little around your eyes and even on your eyelashes. Be careful not to get it in your eyes. It will soak in overnight and leave you looking and feeling a bit more refreshed in the morning.
Get That "Glow" Everyone Wants!
There are other ways to use this oil as well that related to home and outdoors,too. Check them out!
Outdoor Uses
Get Rid Of The MOLES! – Did you know that you can shoo away moles using castor oil? Moles hate castor oil, probably as much as children do. If moles are tearing up your yard or your garden, must mix ½ cup of castor oil with about 2 gallons of water and pour into the molehills. Note – castor oil will not kill the little creatures, but they will start looking for somewhere else to hang out.
Droopy Ferns? Perk Them Up! If your ferns seem to be a bit less than healthy, a mixture of castor oil will perk them right up. Just combine a tablespoon of the oil with 4 cups of warm water and a tablespoon of baby shampoo. Drip about 3 tablespoons into the dirt around the fern and then follow with regular water.
Who knew that castor oil could be used in so many other ways?  Like I said… it's not just good for making you poop! Try some of the other uses & let me know what you think of the underused miracle oil!