DIY 101: My Dream Bathroom !
Have you ever looked into Better Homes & Gardens & though, "Man, I would LOVE to have bathroom like that in my house" ? I know I have. Now that I'm able to actually try to make the wish come true, I've been looking at various places to help bring to life my "Dream Bathroom". One of the companies I've been looking at is Plumb Tile. Ever since I went back to Vegas the February and stayed at the ria hotel, I've known how I want my ultimate bathroom to be.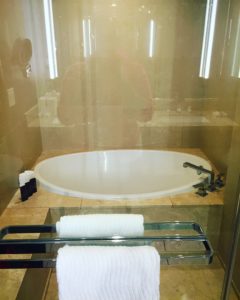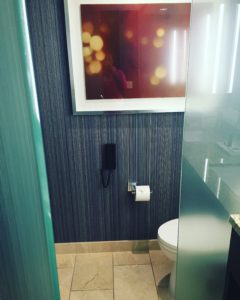 What I Want
When you try to decide on how you want your Dream Bathroom, you really need to know the true specifics. For me, I would want the following things as a "Must Have" :
   Urinal (pictured is the Kohler – Steward Hybrid Urinal) 
   Toilet with Bidet The one pictured is the Lacava – Wall-hung porcelain toilet for concealed flushing system. How COOL does it look?!
Double Vanity with dark wood color. Kind of like the Ronbow one picture,but not so sharp on the corners, and the sink color would be different in color… possibly granite. 
  Super luxurious tub like this one
Superior rain forest type shower set up for two to shower  comfortably together with a sitting nook inside the shower. I've seen these… they are like "whoa"!!
Of course, I have to know which type of glass tile and stone I'll be using to decorate the room. But that I have to decide upon… so many lovely colors & styles to choose from!
Climate controlled room with spectacular lighting that you can change via remote control. I think that would be amazing. I also think I probably would live in my bathroom for the first couple of months of the room being built. Ha!!
I'm pretty sure that my vision of my the dream bathroom is something that is doable,too. I think the total costs for what I mentioned so far would be near $5,307, but it would add so much more imagery & value to my home. Not to mention, the "ooohs & ahhhs" that will come once it built …OH MY WORD!! I can see it now.. beautiful lighting, deep wood with brushed silver knobs/handles with lots of room to just be FREEEEEE…. oh wait. It's not here yet. I mean… the dream is still a dream. But one day… one day you'll see.
Please follow and like us: