Holiday Gifting? Groupon Has What You Want!
Disclosure- This is a sponsored post. There may be affiliate links included in the post below, Regardless…All opinions are mine.)
You guys, the holiday shopping season is here! We almost all get in the cheery shopping mood when the season rolls around, and we almost always want to bestow the best of gifts to our loved ones. However, in these crazy economic times, our budgets are not as big as our eyes,so we have to watch our expenses. I know more than a few people out there, including myself, who have those tight budgets staring at us when we shop. Luckily, there's some great websites out there that help us get what we want for a deeply discount price. One of the sites I really like to use is Groupon.
I've been using Groupon for years now, and one place on their site I love to shop at is the Groupon Goods store. This part of the site is full of both everyday necessary items and fun items suitable to gifting throughout the year. Want a few examples? Well, take a look below :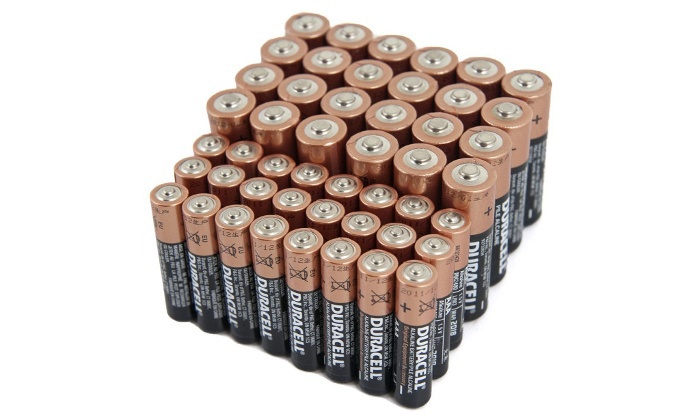 48 pack of Duracell batteries for $16.99 (24 AA and 24 AAA)- You can't beat this kind of deal at your regular store! Not only is this deal great in price, but you won't have to worry much about running out of battery power at home during emergencies or needing batteries for all those cool new electronic toys you'll be getting for Christmas.
  32″ Vizio Smart TV for only $139!! 
32" TV
Product number: D32XD1
Screen size: 31.5"
Resolution: 1920×1080
Lighting: full-array LED
Refresh rate: 60Hz
Contrast ratio: 200,000:1
WiFi: yes
Media streaming apps: yes, including Netflix, Hulu Plus, and Pandora
HDMI ports: 2
USB ports: 1
VESA mounting pattern: 100mm x 100mm
Weight (without stand): 11.31lb.
Product dimensions (without stand): 28.6" (W) x 17.06" (H) x 2.55" (D)
Condition: refurbished
The TV deal was so goo, I had to grab one for myself. I wanted the 40″, but it was sold out (boo)!
These aren't the only things you can find in Groupon Goods. They have very nice jewelry you can buy to give as gifts to friends, loved ones,. or even to yourself as a special treat. Check out this pair of 2 carat Genuine Opal Earrings, or this totally giftable Red Marble Katana sword set! When I say "there's nearly something for everyone here", it really is. So if you haven't done so already, give Groupon Goods a look see and get some awesomeness in your hands for a little less than normal cost… your wallet will thank you for it! By the way… if you're a firstime Grouponer, you can use code HELLO25 and save 25% off your first purchase!!
Please follow and like us: