Cheese Its… The Keto Way
Keto Baking time! Hey guys I'm back… happy Saturday! So in case you didn't know know, I have started my Keto journey lifestyle change a while ago. If you want to look up what Keto Lifestyle is you can just click the link right here.
I started doing Keto about a week or 2 ago. I'm doing lazy Meto because mentally I'm just not able to follow the rules that strict Keto requires. There so many different foods that I still love and enjoy eating so I'm doing lazy keto.
Anyway, I found this amazing amazingly easy recipe for cheese its. I don't know about you, but I love cheese I found a recipe from a Keto website from this one great lady. She's amazing she's lost, like, over a 120 lbs over the past (I don't know how long). She's got delicious recipes and wonderful looking food on her website and Instagram page.
The recipe is very easy to follow so I'm using her recipe. I'm tagging her in this post as credit for this because I'm just redoing a recipe that I saw from her page.
Ingredients
1 1/2 cups of cheddar cheese
3 oz of almond flour
1 tsp of baking powder
1 oz of parmesan cheese
Kosher salt
1 egg
Parchment paper
FIRST STEP: PREHEAT OVEN TO 250.
Put your cheddar cheese in a bowl and microwave it for 30 seconds. Stir the cheese and then microwave it again so that it's all the way melted. Once it's all melted, add the egg in your cheese and mix it up until it's incorporated really well. Once that's done, you mix the flour, baking powder and parmesan into the cheese. Make a dough and then split the dough into 2 parts.
Take one part and roll between 2 sheets of parchment paper. Roll it very flat … about up 1/8 of an inch flat. Use a pizza cutter and cut it into squares. You know, little squares like cheez its. Don't forget to salt it with some little kosher salt. Put it in the oven and the oven and let bake for 30-30 5 minutes. VOILA! Your cheese its are done! How simple is that?
Note:
my cheese its were crispy at first,but then lost their crispness. I think I didn't make it dough thin enough. So be sure that you make your cheese dough thin enough so you can get that crisp afterwards. That's it … enjoy and BIG THANKS to Keto Copycat for making it possible for me to try this recipe!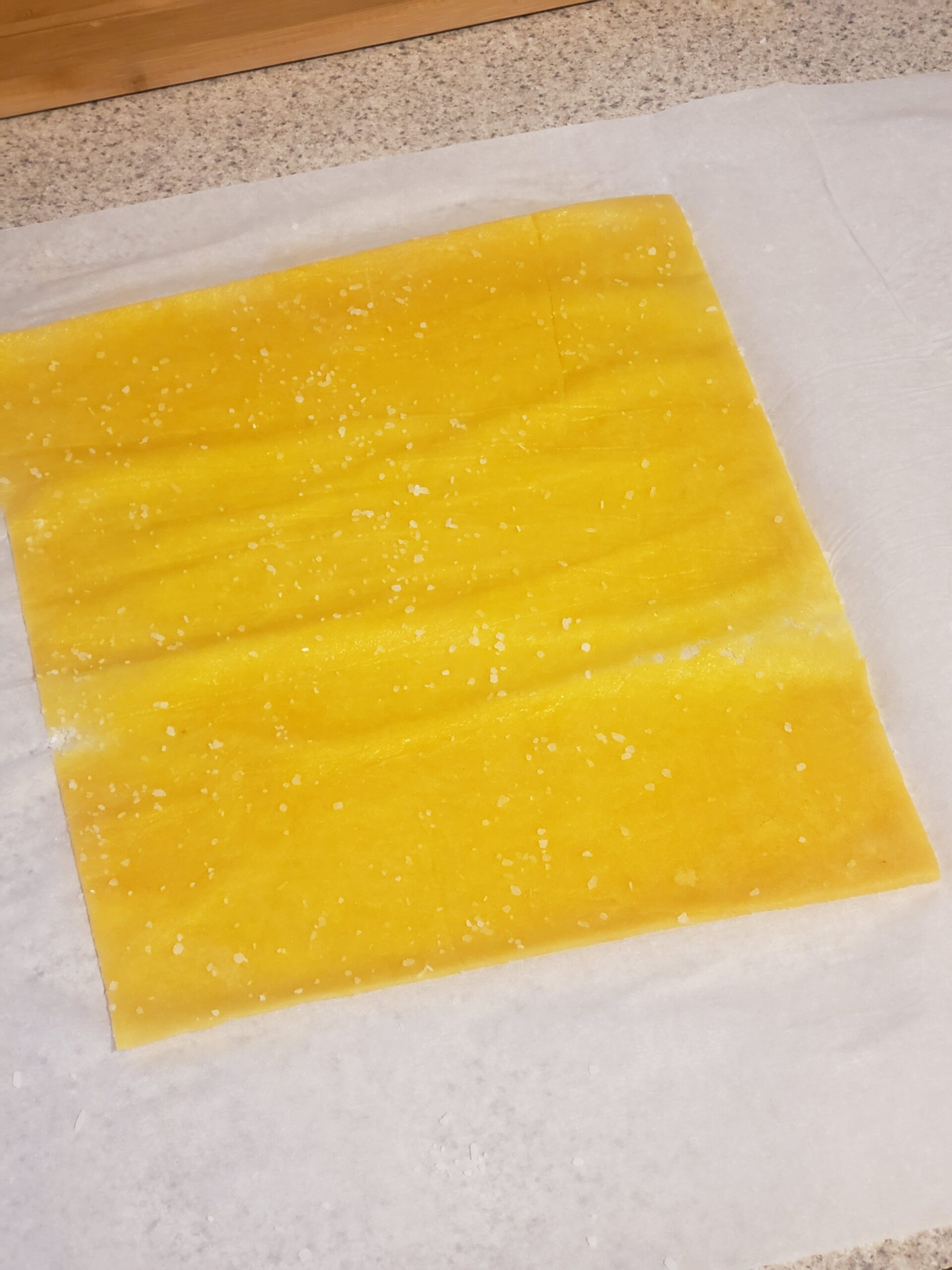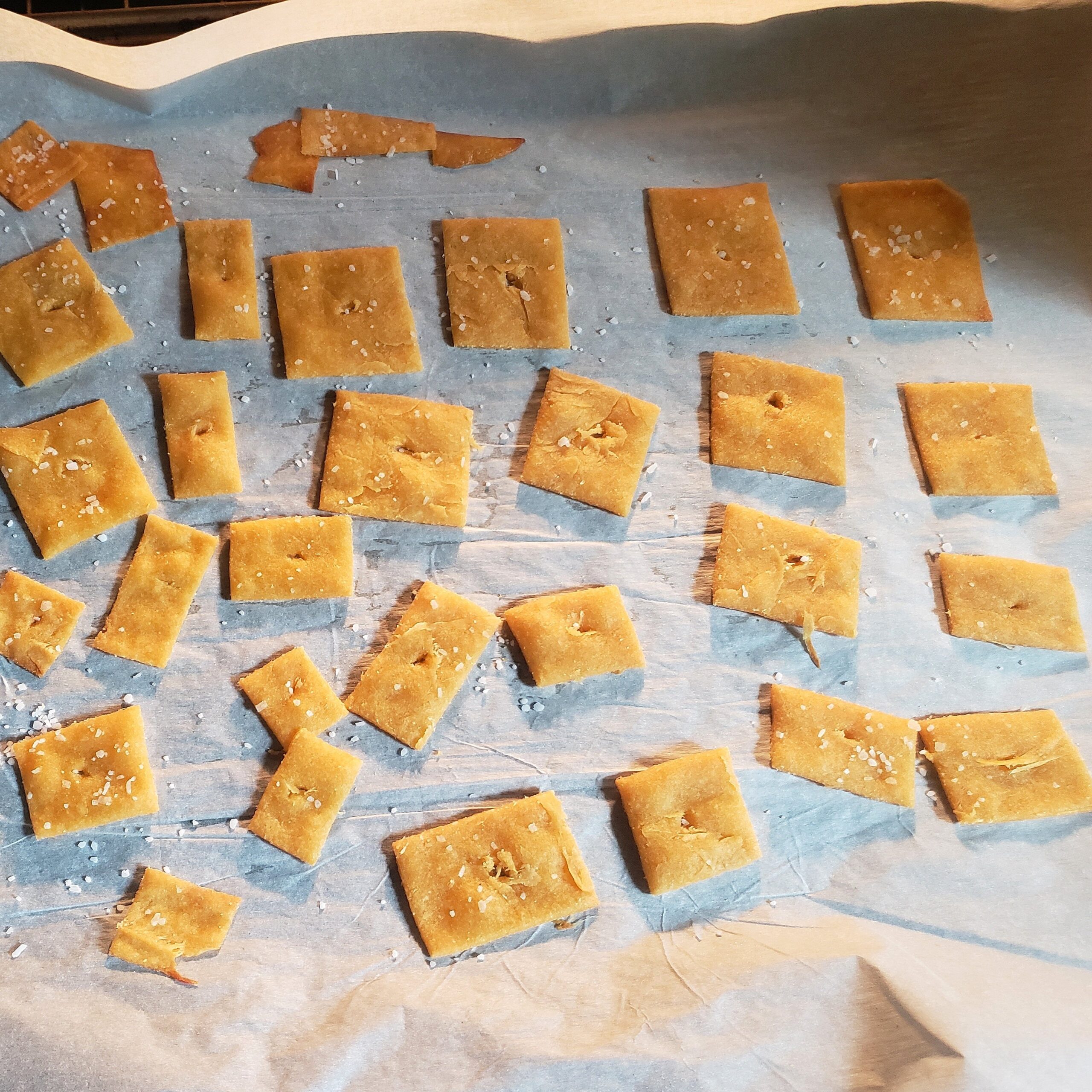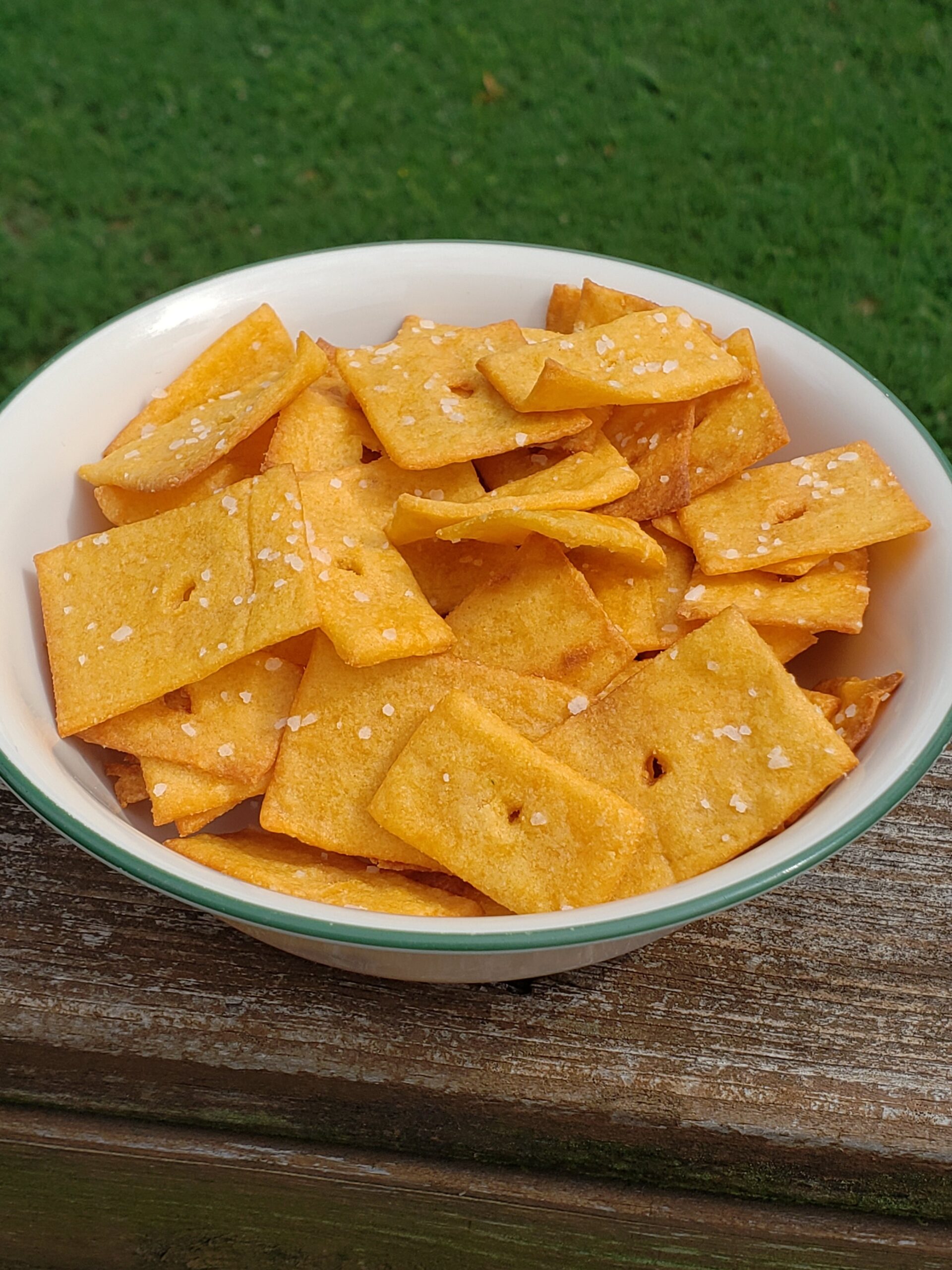 Please follow and like us: