Celebrate Your Pet With Mr. & Mrs. Paw!
Are you a pet owner? I am! I had a cat and a dog. But now, I just have a cat. My wonderful corgi, Roxy, went over the rainbow bridge last year in February but let's not talk about that …because it's sad. The cat that we have is a beautiful tabby boy and hes my fur-baby. Hes actually my daughter's cat, which makes him my fur-grandbaby. We adopted him 2 years ago. To commemorate him being with us for as long as he has, been we decided to take one of his cat pictures and fancify it! How do we do it? We used Mr. & Mrs. Paw!
Who Is Mr. & Mrs. Paw?
A fun, custom supplies brand,Mrmrspaw is dedicated to helping pet owners express their love, admiration and sometimes even their obsession with their beloved pets. And they do help animals. To date, they have donated over $100,000 to non-profits including The Humane Society and Best Friends Association.
How It Works
Per the website… "Our art expert designers will create your personalized pet portrait with lots of pashion. We use proprietary design techniques to make your custom pet art. All designs are processed by QC department to ensure your unique pet artwork is absolutely perfect. Once we're happy we send a preview to you for approval!"
Our Painting Experience & Results!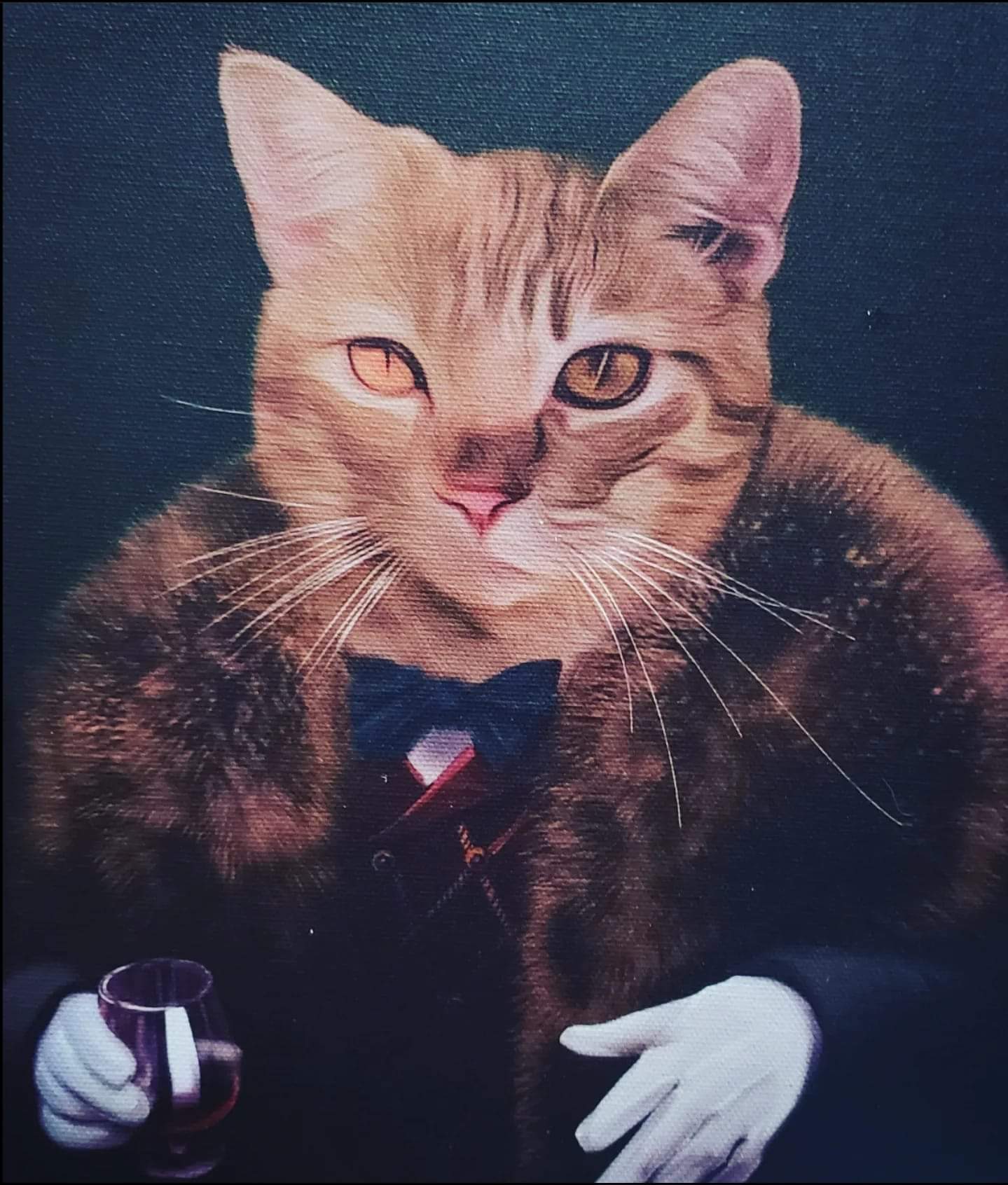 My experience with the company was … interesting. I ordered our cats' painting in October and well, there was a slight delay. It wasn't delivered to me until almost the end of December!
That being said, I do like the portrait.  It's cute, fun, and playful. Little man looks so debonair and regal. If you were wanting to get a portrait or 2 done of your pet, there's deals available on the site. All you have to do is visit this page .
Please follow and like us: