A Travel Series: Pittsburgh Weekend Roadtrip!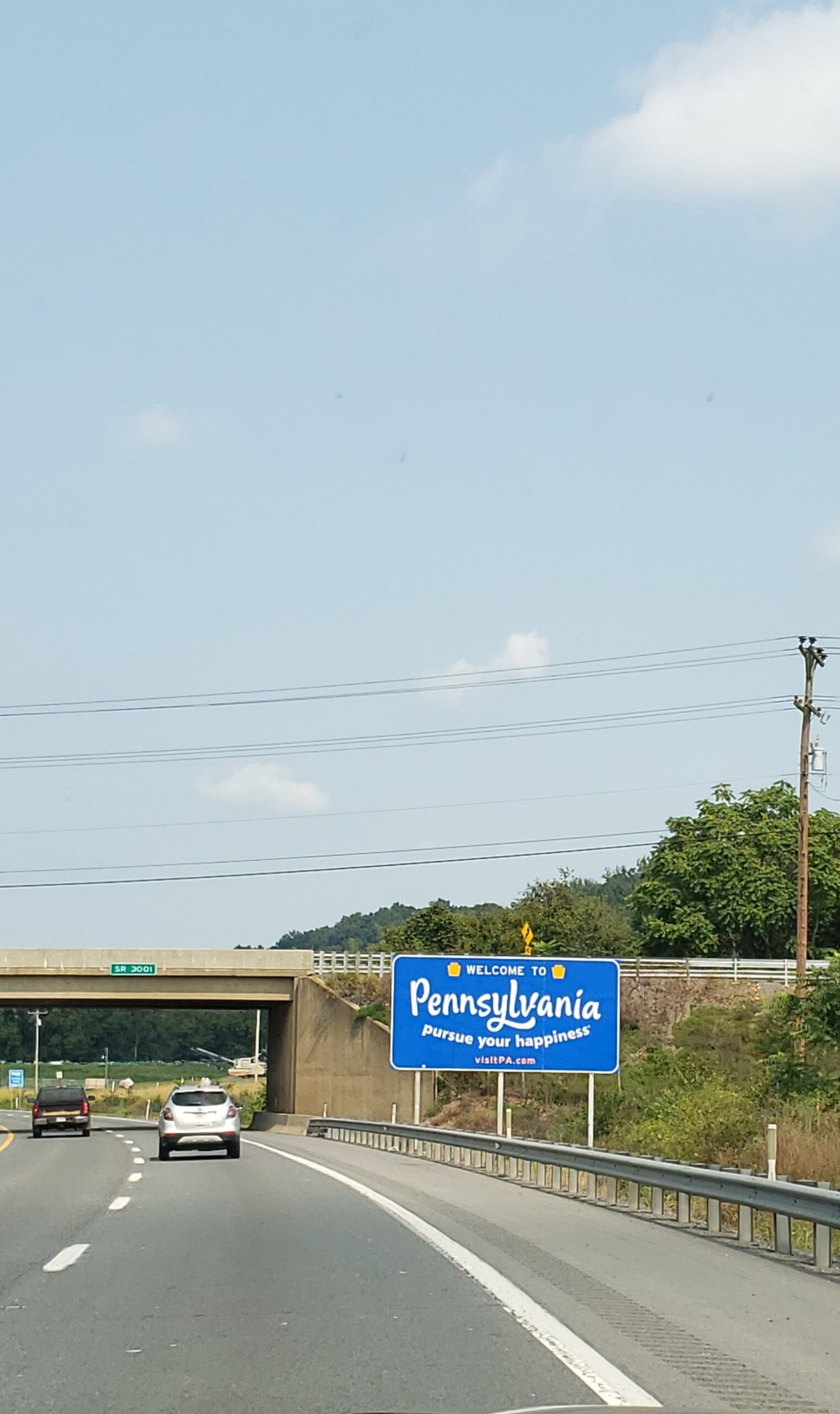 Travel… Pennsylvania road trip, you say? I'm game. The older I get, the more memories I want to make. If I'm gonna spend money, it's going to be either an item that lasts a lifetime, or something that will create milestones in my mind. Travel is the best thing to do for me. I live on the East Coast. Well, I live in the DMV (DC, Maryland, Virginia area). It's not "the East Coast", but it's close enough (maybe??).
Being in such a vast, yet small spot, a state to state road trip really isn't a problem. 2 hours one way, I can be in Delaware or Pennsylvania. Drive the opposite distance, and it's Virginia. And with it being a road trip, it's cost effective… most times. For the price of 1 tank of gas, you could go visit a different state or two. One of my favorite states to visit nowadays though… is Pennsylvania.
Visit Pennsylvania
If I recall correctly,  I've visited Pennsylvania going 6 times now. All different cities, times, and reasons. This last time I went was in September 2022. We went to Pittsburgh to watch the Patriots play the Steelers (Pats won that game,btw). The drive to PA was nice & calm, and I stopped at one of the PA "Welcome" Centers, which had some nice scenery and interesting things. Of course, when we got to the "Steel City", the traffic was packed. It's to be expected,though.
The one bad thing about weekend getaways is this… they are SHORT. My trip to Pittsburgh was meant to be just for the football game, but once I saw the sights, I wanted more. But I was tired and truly didn't know where to start, lol. My suggestion for road trips is… make room for the entire weekend. Leave Friday and make plans to return home late Sunday night or early Monday morning (like,really early).
Normally, I will leave early the day that my hotel reservations are made. That way, once I get to my destination, my room is ready for me to check in to with no waiting. And I can rest up for the evening activities. The Pittsburgh visit was different though. My AirBnb fell through, and we had to use 2 different hotels. I stayed at the Hilton Garden Inn Pittsburgh for the first night, and then basked in luxury at the Sheraton Pittsburgh the second (and last) night. Both hotels were awesome. But the Sheraton was literally across the water from Heinz Field (oh sorry… "Acrisure Stadium). I took a ferry ⛴  across to get there (overpriced but still nice).
 Fun Times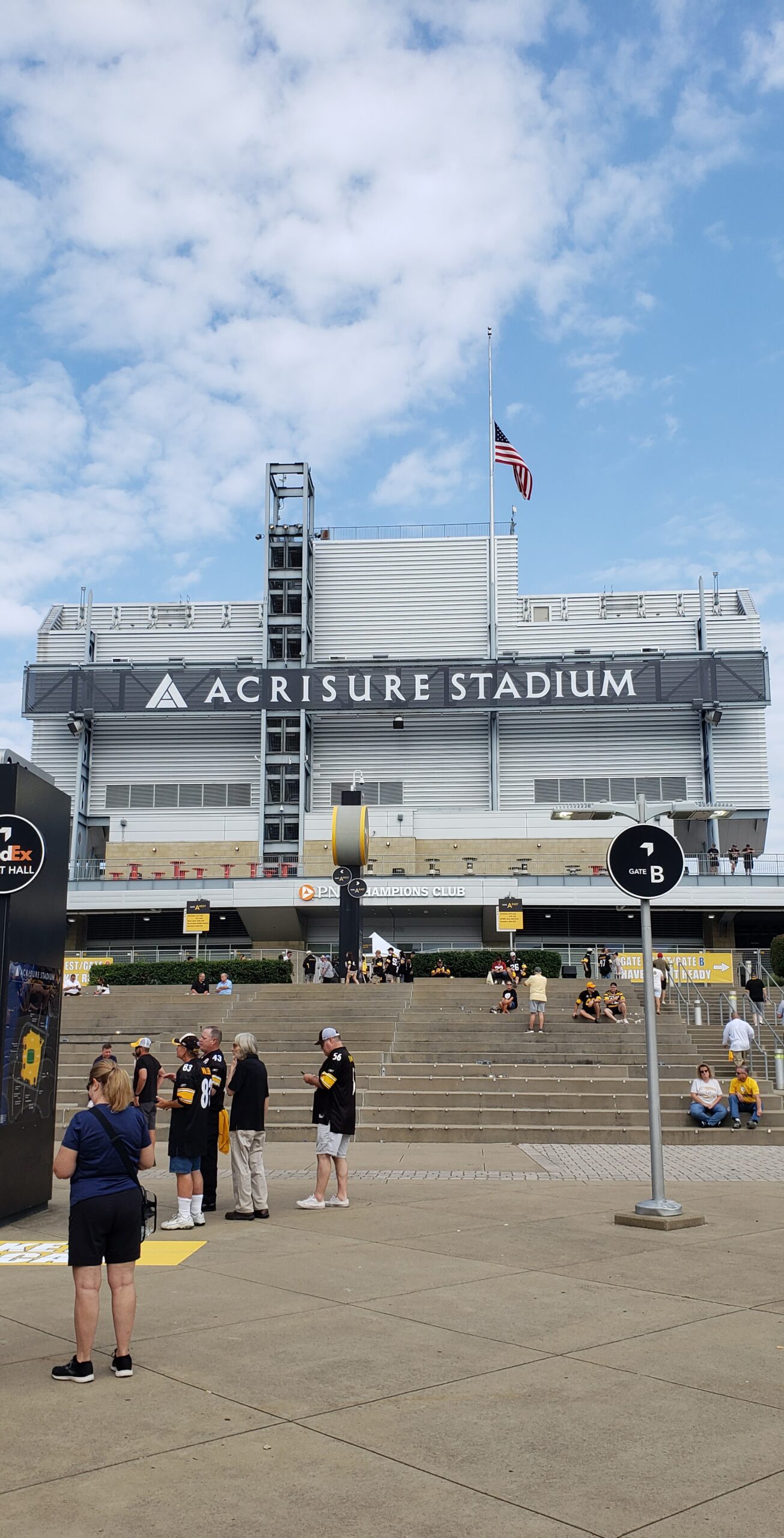 The football stadium was decent. A sea of Steeler yellow 💛 seats surrounding you and the fans were surprisingly "okay" to us. Maybe it's because we weren't that obnoxious, lol. The game was great, the bathrooms were clean, and the concessions weren't priced too bad. The ushers at the end of the game were dicks, though. It was a good day of Sunday football and I enjoyed myself.
Game Day Complete!
Went back to my hotel, went Hard Rock Cafe to grab some dinner, and was treated to free concert music. The Sheraton is neighbors to Highmark Stadium, and there was some kind of performance going on there… made for a long, but pleasant musical night. All in all, my little roadtrip to Pittsburgh was fast & fun. And I can't wait to do it again.
To learn more about Pittsburgh and other places in Pennsylvania,  click this Visit PA link. You can request beautiful brochures filled with information about the state.
Please follow and like us: