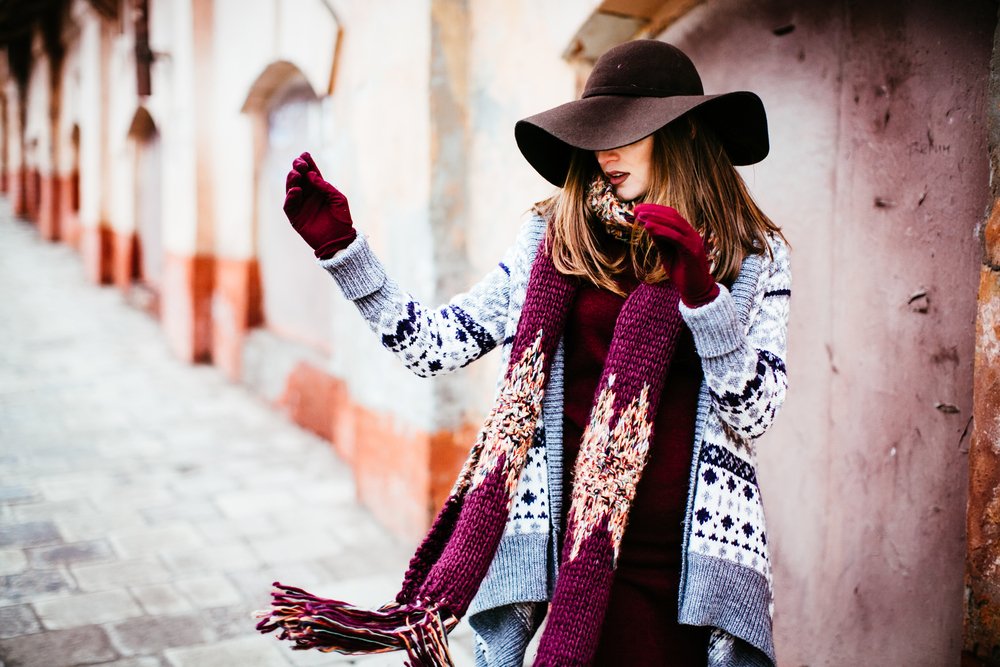 Amazing Holiday Outfit Ideas
The days are getting shorter and the temperature's slowly dropping, which means the holiday season is just around the corner. As December rolls around, it's time for you to begin thinking about your wardrobe. Shorts and a t-shirt aren't going to cut it unless you want to be covered in goosebumps. However, dressing stylishly can be difficult if you're trying to stay warm in frigid temperatures. Luckily, that's where we come in. Today, we'll go over fashion tips for the holiday season so you can look stylish and comfy, all at the same time.
Tops
First, we'll start with tops. There are many tops you can wear this holiday season for a variety of occasions. From Christmas balls to office holiday parties, we have you covered.
Sweaters: You can never go wrong with sweaters in the winter. If you're looking to create a casual-chic wardrobe, choose sweaters made out of cashmere, cotton, or acrylic. Oversized winter sweaters with pointelle stitching will turn any ordinary outfit into a classic, yet comfortable, winter look. And if you're going to a holiday party, consider creating your own DIY ugly Christmas sweater by hanging ornaments, lights, and tinsel over it. This look will be the hit of the party.
Jackets: Jackets are essential for these cold wintry months. There are plenty of ways you can don a jacket for various events. Going somewhere fancy? Pair a neutral-colored peacoat with a pair of jeans and booties, and you'll stop everyone in their tracks. Or, are you going on an outdoor adventure and need to embrace the cold? Look for sustainable clothing from brands like PrAna that will keep you warm and our planet cool.
Long Sleeves: Not every day is blistering cold, and when you're inside, you may not want to be wrapped in a thick sweater or coat. Stay fashionable with a long-sleeved blouse with puffy sleeves and pair it with dark washed or black jeans.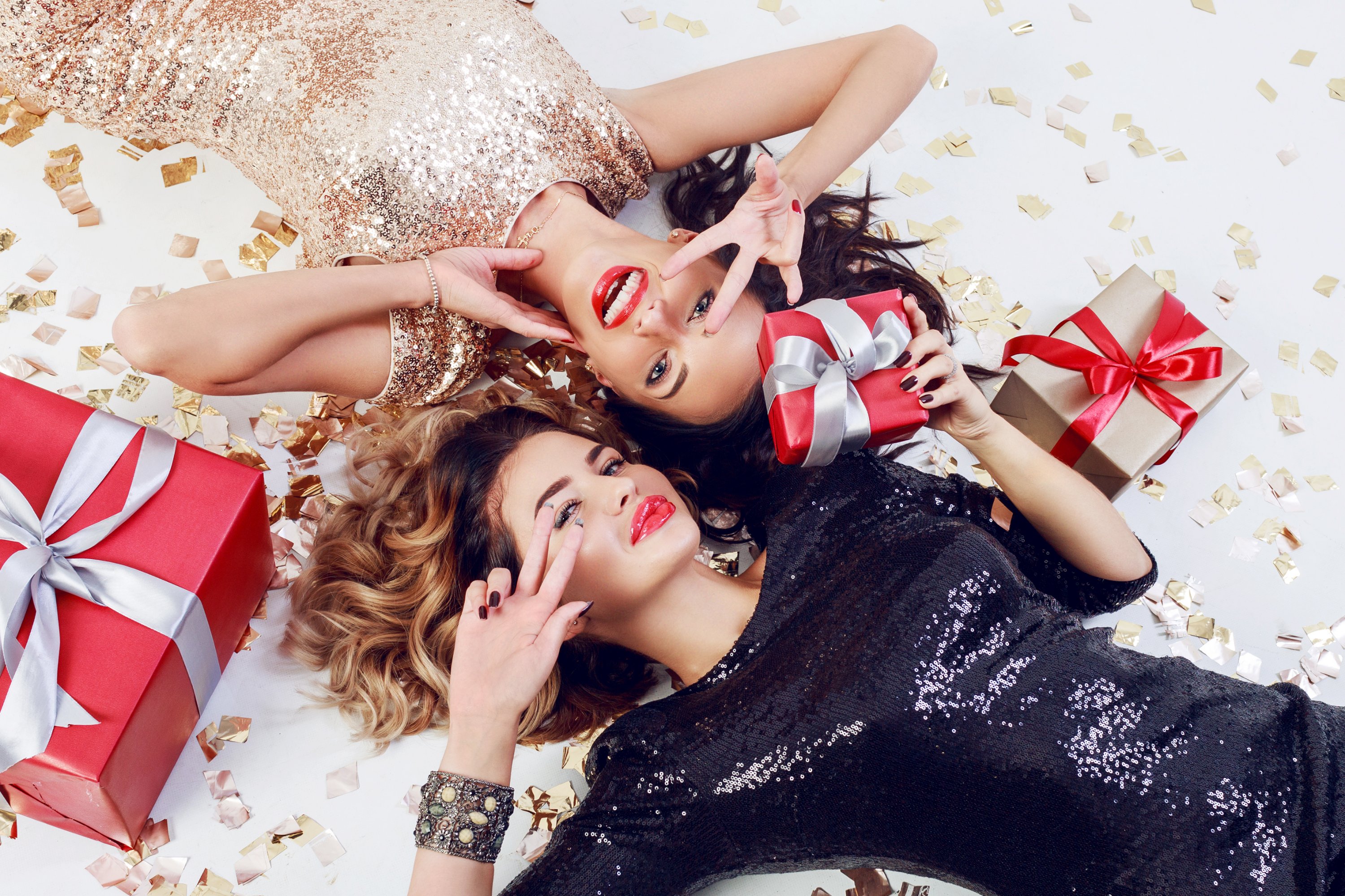 Bottoms
Once you have your top picked out, it's time to decide what type of bottoms to wear. While yoga pants are suitable to wear to the gym or while lounging at home, you need a few statement pieces to tie your holiday look together. Take a look to see what pants you should add to your wardrobe.
Jeans: Denim has been in for ages, which means a pair of classic jeans can never go wrong. There are a variety of jeans to choose from, such as high-waisted or skinny jeans to acid-washed or light blue jeans. Depending on your top, you can make any pair of jeans look chic. For example, pair a set of mom jeans with a plain white turtleneck and wrap coat, and you'll look like you belong on the cover of Cosmopolitan.
Leather: Classic leather pants can elevate any look, especially when paired with a statement top like a ruffled blouse or a metallic crop top. If you're going to a holiday party, you can find a pair of leather or fake leather pants at many name-brand retailers like GAP and Nordstrom.
Wide-Leg: Wide-leg pants are here to stay, and wearing these to your next holiday function will make you the center of attention, in a good way. Whether you opt for patterned or neutral, dress your wide-leg pants with a pair of bold pumps, a button-up blouse, and a classy tweed coat.
Dresses
If you're going to a holiday ball or want to dress up for your family get together, a dress is the way to go. Here's a few of dresses to choose from.
Christmas Dress: If you want to show your holiday spirit in a fun way, invest in a Christmas dress. There are various Christmas dresses out there with cool designs, such as elf sweater dresses, plaid dresses, and candy cane dresses that's perfect to wear when handing out holiday gifts.
Little Black Dress: A little black dress is an essential for every woman's closet. If you have a night on the town planned out, whether for Christmas Eve or New Year's, you can't go wrong with an LBD. Pair this with a faux fur coat and a pair of heels, and you'll be the talk of the town.
Accessories
Accessories can tie your entire look together. Whether you have your corporate Christmas party to attend or were invited to watch the ball drop, completing your look with the right accessories is crucial. Some holiday accessories to wear this season include:
Christmas-inspired earrings in the shape of Christmas trees, gingerbread men, or ornaments   Silver jewelry to ring in the new year
Silver jewelry to ring in the new year
A knitted headband to keep your ears warm
A box purse to store your essentials
Bringing it all together
With these trendy tips in mind, you'll be known as the fashionista of the party. Showing off your style this holiday season doesn't have to be hard, and incorporating subtle, yet stylish holiday-inspired pieces into your wardrobe is a great way to get into the Christmas spirit.
Please follow and like us: