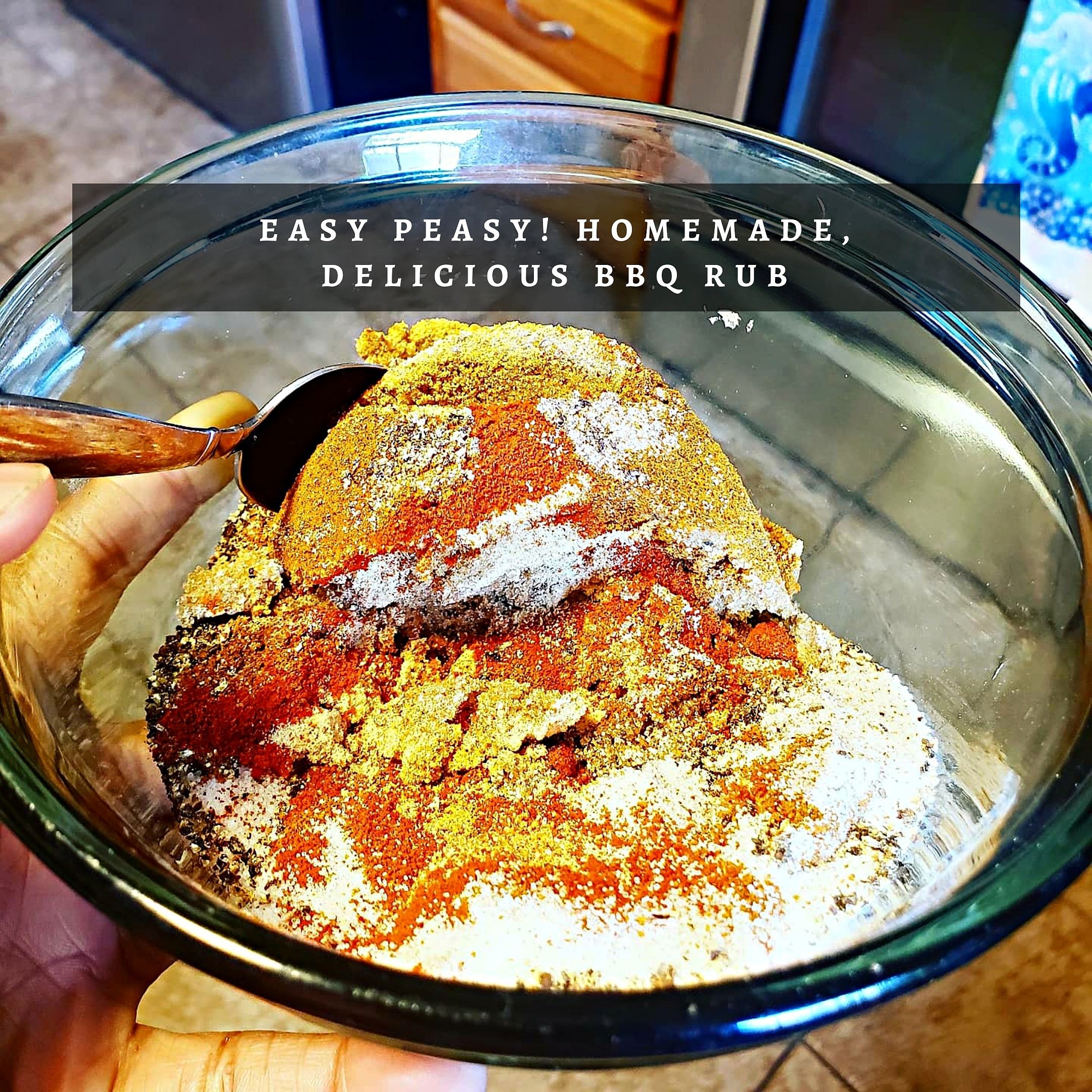 Buy A BBQ Rub? No Way… Make Your Own!
RUBS! It's summertime…let's fire up the grills! Guys, if you don't know me by now, let me introduce myself. Hello, I'm Tricia… and I am a self proclaimed foodie. So now that I've gotten that little unneccessary tidbit out of the way, we are, as my favorite football coach ever Bill Bellichek (source, wikipedia) would say…. "on to the next" bit.
There were years upon years that I would host get-togethers and barbecues at home, and I would go to the grocery store buy all these different flavored barbecue sauces different meat rubs and what not. And for what? To dump this stuff on my chosen proteins while grilling? Let me tell you a secret. There's a better, more delicious, and dare I say, healthier way to get your rubs and sauces. It's homemade!! These past 2-3 years, I have discovered how much easier and more flavorful food life is by making your own sauces and and rubs.
Making The Band… er… Rub.
Putting together your own bbq rub and sauce is so freaking EASY and fun! While I'm not going to focus on sauces in this article, they are just as simple to make as rubs. A rub is simply a bunch of your favorite spices thrown together and then slapped on your meat, veggies, or tofu.
Here is why I say making your own rub is healthier than store bought… you know what spices are actually going in. If you want organic spices, you can can do that. Less processed ? The choice is in your hands. Also, homemade rub is going to way more fresh than that rub that's been sitting on the shelf or in the warehouse since… Methuselah. Oh, did I mention that you probably have all the ingredients needed for a basic rub in your kitchen right now? Yeah, I did. And… yeah… you probably do. Go check… I'll wait.
I started making my own rubs about 3, actually probably more like 5, years ago and I haven't turned back. A barbecue (or just plain) rub is so easy to make. You probably have all the ingredients that you need right in your cupboard right now…I shit you not. Anyway, I'm going share one of my recipes for rubs down below. It's one of the basic recipes, and you can add extra spices to it to your flavor liking.
I hope that you guys try the recipe and let me know what you think about it. I'm also going to add some beautiful photos that I took while I was making my last batch of rub. So go ahead, read on, and stay tuned in for the next foodie article!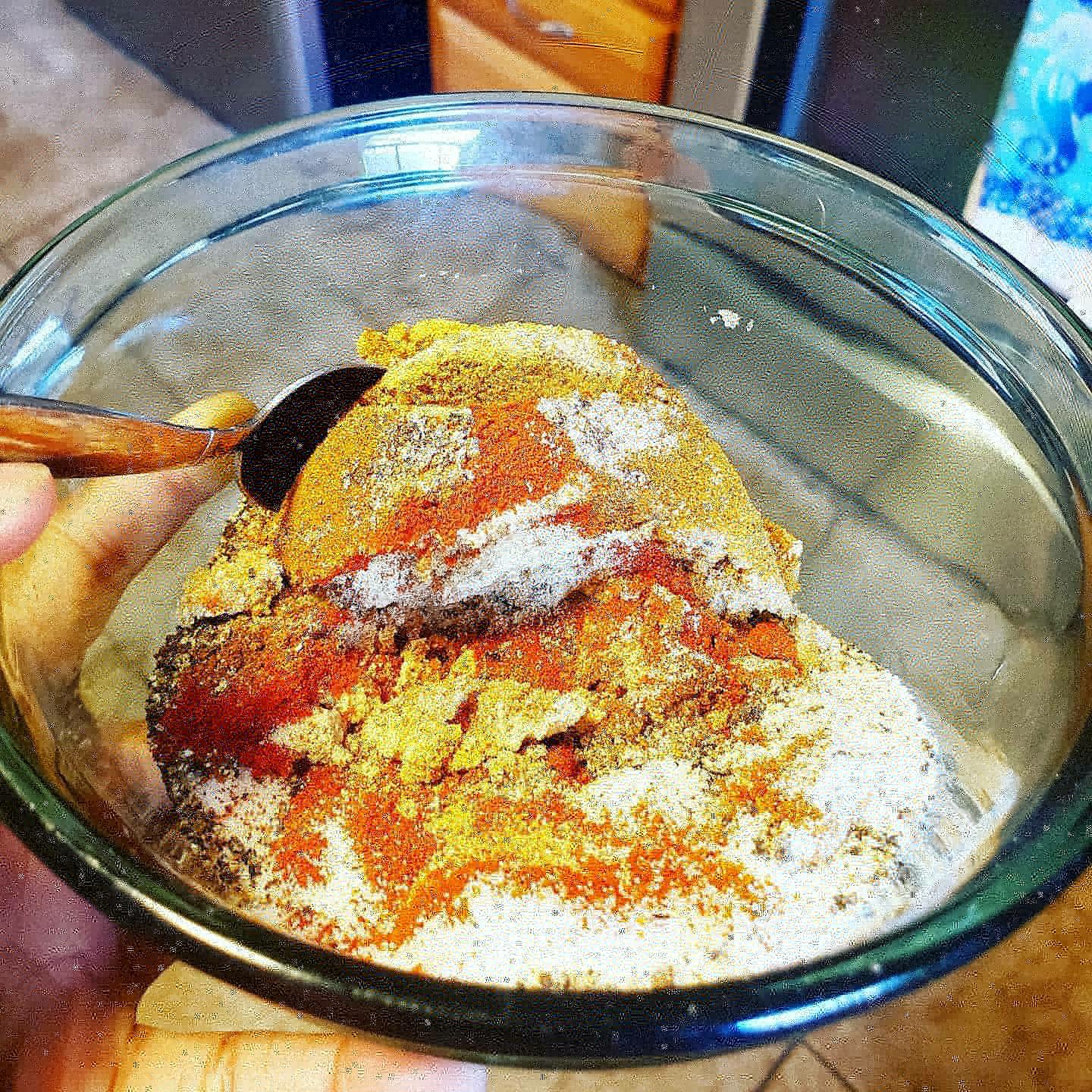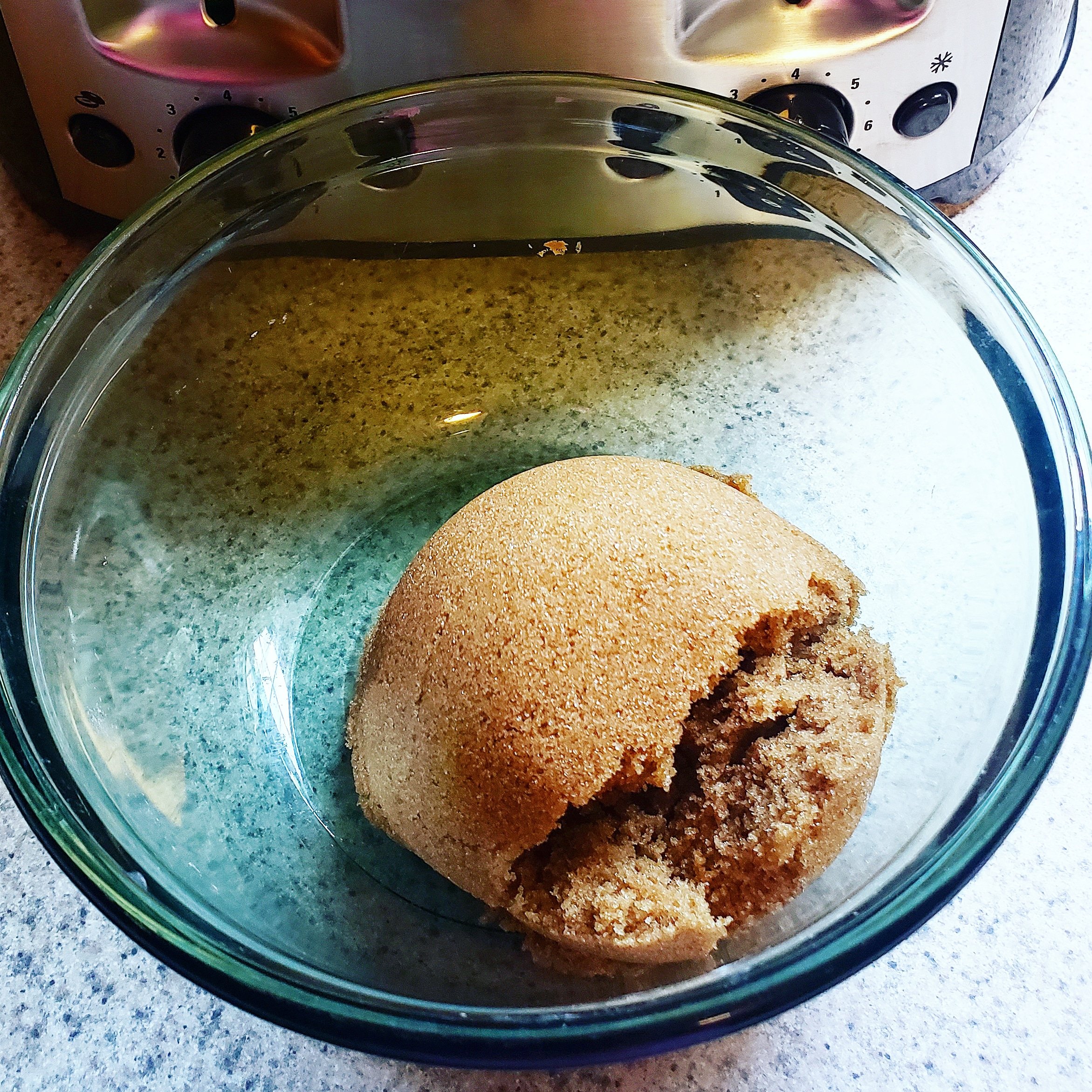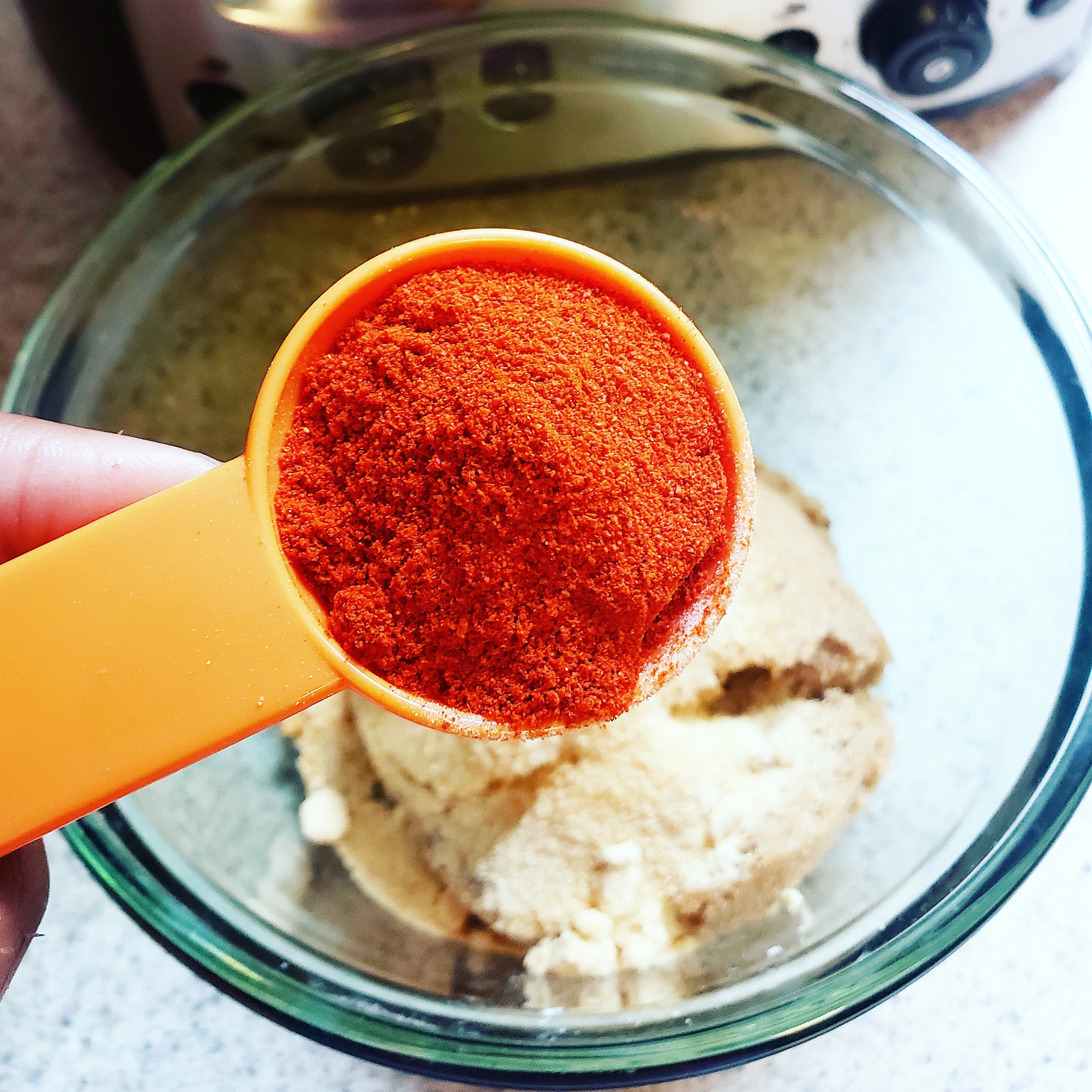 Tricia's Basic Rub Recipe
First, you'll need a bowl to mix everything in, I used a glass Pyrex mixing bowl, but there are other very pretty mixing bowls you can use like these here (they come with lids,too).
Second, You will need measuring cup that yields 1 cup, and you'll need measuring spoons that have a 1 tablespoon scoop. I like this full set of cups and spoons here .Follow the recipe below:
1 cup brown sugar 
1 tablespoon onion powder ( or seasoning)
 Garlic powder  1 tablespoon
 Smoked paprika  1 tablespoon
 Cumin  1 tablespoon
 Salt  1 tablespoon
 Pepper  1 tablespoon
Please follow and like us: